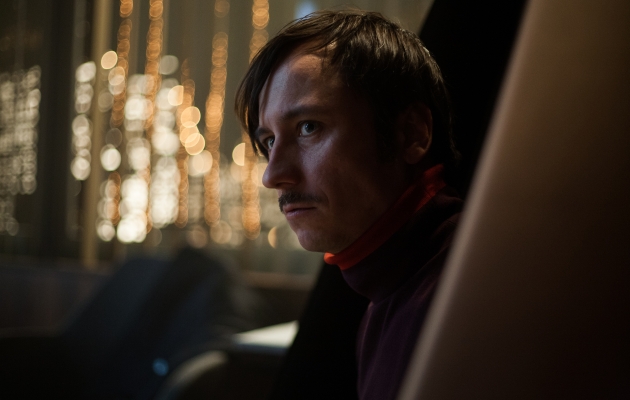 20 October, 14:00 · CKK Jordanki
Actress Celia, her partner Mat, who is a film director, and a teenage singer Yvonne are three celebrities taking part in a controversial television show under the name "A Confessional of Stars." Each of them believes that winning the programme the idea of which is based on revealing one's biggest secrets to the audience will bring them a fortune and help them make their deeply hidden dreams come true. For Yvonne, it means coming back to the top of the charts, while for Celia and Mat it is a chance to make a film together. When all three fail to win the programme, things start to go awry. The relationship between the actress and the director is taking a risky turn, and the career of the singer is hanging by a thread. All of a sudden, Kai, director of the show, comes to Mat and offers help in financing the film. There is one condition, though ― the role tailored for Celia will go to… Yvonne. The decision made by Mat will be a starting point for a true roller-coaster of events, which will bring all secrets of the protagonists, even the ones kept deep inside, to light.
| | |
| --- | --- |
| Director: | Paweł Borowski |
| Screenplay: | Paweł Borowski |
| Music: | Adam Burzyński |
| Cinematography: | Arkadiusz Tomiak |
| Editing: | Mieneke Kramer |
| Cast: | Maja Ostaszewska, Agata Buzek, Rafał Maćkowiak, Paulina Walendziak, Joanna Kulig, Robert Więckiewicz |
| Producers: | Łukasz Dzięcioł, Piotr Dzięcioł, Sander Verdonk |
| Production: | Opus Film |
| Distribution: | Kino Świat |
Paweł Borowski was born in 1973. He is a graduate of the Faculties of Painting and Media Art at the Academy of Fine Arts in Warsaw. After university, he had a number of individual exhibitions, for example at the Ujazdowski Castle Centre for Contemporary Art, or Zachęta National Gallery of Art. Then, he started making short films. In 2009, he released his full-length début titled Zero. He is a member of the Polish and European Film Academies.
Selected filmography:
2019 – Ja teraz kłamię / I am Lying Now
2009 – Zero
2003 – Kocham Cię (short)