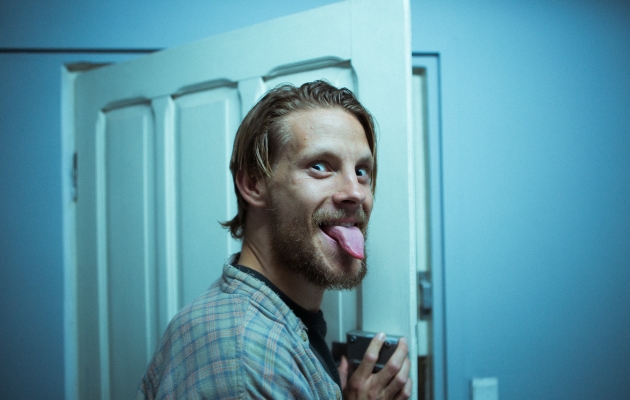 24 October, 19:00 · Kino Centrum
The protagonists in Bird Talk are people living on the fringes of society: a history teacher, whose views are far from the currently dominating narration, an unemployed Polish language teacher, a cleaning lady, a florist, a composer suffering from leprosy, and a student at a secondary school preparing her début film. They need to survive in a world, where being mindless and going along with the crowd have become the dominant attitude.
The film is an extraordinary story about exclusion and alienation in contemporary Poland, and looking for one's own place in the world where being different in any way means that others will cast you out into non-existence. Bird Talk is a rebellious, loony, and anarchistic film. You will not stop thinking about it for many long months.
| | |
| --- | --- |
| Director: | Xawery Żuławski |
| Screenplay: | Andrzej Żuławski |
| Music: | Andrzej Korzyński |
| Cinematography: | Andrzej J. Jaroszewicz |
| Editing: | Wojciech Włodarski |
| Cast: | Sebastian Fabijański, Andrzej Chyra, Marta Żmuda Trzebiatowska, Borys Szyc, Daniel Olbrychski, Jaśmina Polak, Eryk Kulm Jr. |
| Producer: | Marcin Wierzchosławski |
| Production: | Metro Films |
| Distribution: | Velvet Spoon |
| Awards: | FF w Gdyni / Gdynia FF – Nagroda Jury Młodzieżowego / Young Jury Award (2019) |
Xawery Żuławski was born in 1971. He is a film director and screenwriter, and a graduate of the Film and TV Direction Department at the Lodz Film School His feature début Chaos (2005) won an award for directing début at the Gdynia Polish Film Festival, in 2006, and many others. In 2009, he released his successive film Snow White and Russian Red, which won the Silver Lions at Gdynia FF. He has also received Polityka's Passport Award.
Selected filmography:
2019 – Mowa ptaków / Bird Talk
2009 – Wojna polsko-ruska / Snow White and Russian Red
2005 – Chaos