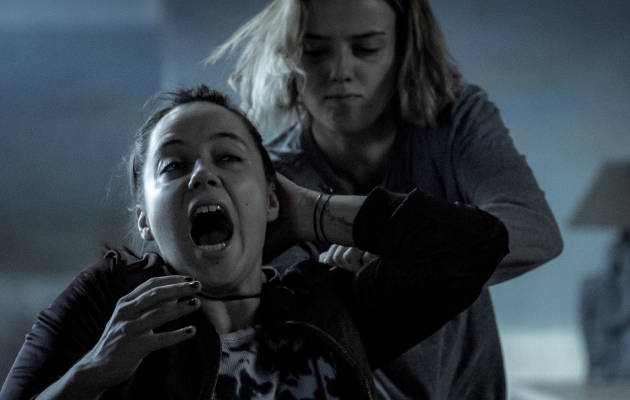 21 October, 17:00 · Cinema City — room 6
Ola, 17, abandoned by her mother, when she was still a child, grew up in a children's home from where she would run away on a regular basis. As punishment, she was sent to a juvenile detention centre. Neglected, with a predisposition to self-harm, and already buffeted by life, the girl is cast out to the very margin of the community of girls at the juvenile centre, who sell sexual favours for cigarettes or for money to buy fashionable clothes or a more advanced mobile phone. Ola is different, which often makes her a victim of violence. She has but one dream: she wants to get out and reunite with her mother. To do that, she avidly practices athletics, because she believes the mother will contact her, once the girl has become a successful athlete...
| | |
| --- | --- |
| Director: | Małgorzata Imielska |
| Screenplay: | Małgorzata Imielska |
| Music: | Włodzimierz Pawlik |
| Cinematography: | Tomasz Naumiuk, Wojciech Staroń |
| Editing: | Agnieszka Glińska |
| Cast: | Zofia Domalik, Maria Sobocińska, Malwina Laska, Magdalena Celmer, Helena Englert, Joanna Połeć |
| Producers: | Wojciech Kabarowski, Jerzy Kapuściński |
| Production: | Naima Film |
| Awards: | FF w Gdyni / Gdynia FF – Najlepszy Debiut Aktorski / Best Acting Debut (2019) |
Małgorzata Imielska is a graduate of film studies at the Jagiellonian University, and film and television directing at the Krzysztof Kieślowski Faculty of Radio and Television University of Silesia, in Katowice. She is a film director and author of scripts for documentaries, feature films, theatre plays, and radio shows. Her documentary films have won many awards at film festivals in Poland and abroad.
Selected filmography:
2019 – Wszystko dla mojej matki

2018 – Miłość i puste słowa (doc.)
2015 – Wytrwałość (doc.)
2013 – Dzieci Holocaustu (doc.)
2012 – Przeżyć Afganistan (doc.)
2005 – Powiedz mi, dlaczego? (doc.)