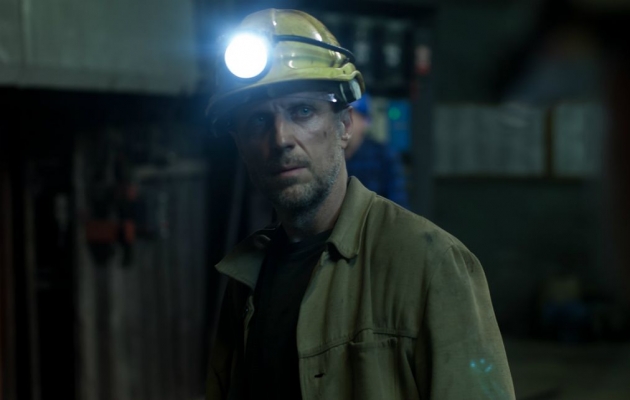 23 October, 15:00 · Cinema City — room 6
Kacper works as a foreman in a mine. He has a love affair with the wife of his friend Oskar, who is also a miner. To have time to meet with his lover Magda, Kacper assigns Oskar jobs that require getting to remote and hazardous sections of the mine. When the two lovers have another tryst, there is a rock bump in the mine leaving Oskar cut off in a collapsed tunnel. The lovers throw themselves into the rescue action. While at it, they need to confront the feeling of guilt and realisation that what they did has had its share in the dramatic situation of the husband and friend now trapped in the collapsed section of the mine. And it is not easy to come to terms with that, given the fiery affection they have for each other. Far too many questions and decisions never made are now left unsolved, and the two lovers must find answers within themselves, as there is no way they can meet face to face with the lost husband.
| | |
| --- | --- |
| Director: | Monika Jordan-Młodzianowska |
| Screenplay: | Monika Jordan-Młodzianowska |
| Music: | Andrey Dergachev |
| Cinematography: | Piotr Kukla |
| Editing: | Bartosz Pietras |
| Cast: | Julia Kijowska, Bartłomiej Topa, Łukasz Simlat, Andrzej Konopka, Cezary Łukaszewicz |
| Producers: | Karol Wożbiński, Anna Wereda |
| Production: | Autograf Karol Wożbiński |
| Distribution: | TVP Dystrybucja Kinowa |
| Awards: | FF w Gdyni / Gdynia FF – nominacja: Złote Lwy / nomination: Golden Lions (2019) |
Monika Jordan-Młodzianowska was born in 1979, in Bolesławiec. She studied at Studium Filmowo-Telewizyjne (TV and Film Institute) in Wrocław and at the Film and TV Direction Department of the Lodz Film School. She has made a number of short films and documentaries. She also work as a casting director. The Iron Bridge is her full-length début.
Selected filmography:
2019 – Żelazny most / The Iron Bridge
2011 – Wielkanoc (short)
2003 – Cykady (short)