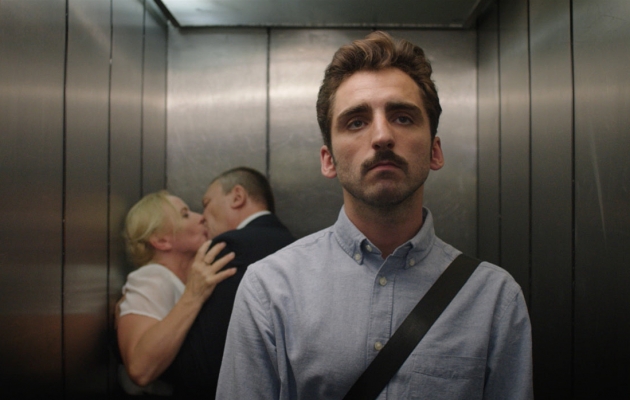 22 October, 20:15 · Kino Centrum
Marcel is a man never noticed by anybody. The snapper on a bus never checks his ticket, his boss at work forgets him completely when assigning duties, and people in love ignore him kissing passionately in a lift. He is leading a blissful life without any responsibilities. One morning, this perfect world falls apart like a house of cards, when Marcel saves his neighbour from jumping off a roof and ending her life...
| | |
| --- | --- |
| Director: | Marcin Mikulski |
| Screenplay: | Marcin Mikulski |
| Music: | Maks Mikulski, Piotr Kołodyński |
| Cinematography: | Maciej Twardowski |
| Editing: | Ireneusz Grzyb |
| Cast: | Piotr Żurawski, Marta Ścisłowicz |
| Production: | Studio Munka SFP |
| Awards: | Festiwal "Lato z Muzami" w Nowogardzie – Grand Prix (2019) / Summer with Muses Festival in Nowogard – Grand Prix (2019) |
Marcin Mikulski is a graduate of Wajda School and Scuola Internazionale Cinema e Televisione at Cinecitta Studios, in Rome. He is a director of short films, commercials, and music videos. He has made two original short films so far, i.e.: He War and Leon i Barbara.