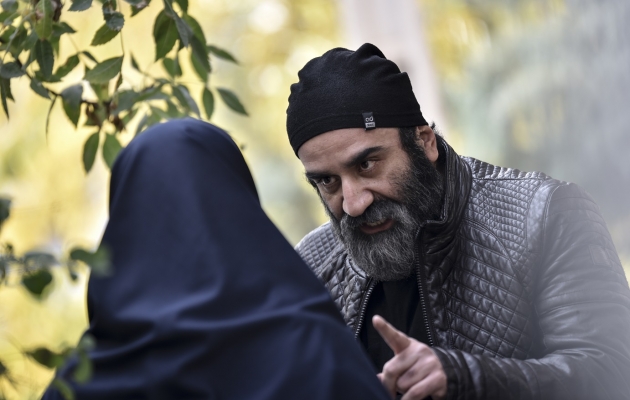 23 October, 20:35 · Cinema City — room 6
Rana Salehi is a middle-aged woman holding a high-ranking position at one of renowned banks. Her husband left her when she was pregnant with their daughter. Since that time, she has been raising Hoda alone, and the girl means the world to her. Hoda's birthday is approaching fast, and the girl would like to celebrate it at an amusement park, together with a bunch of best friends. The overprotective mother is not too happy about it, but finally agrees. An accident at the amusement park ends fatally for Hoda, and Rana's life is ruined. As if the pain and tragedy of losing her only daughter was not enough, the woman must also face the hypocrisy and absurdity of the laws and traditions respected in Iran.
| | |
| --- | --- |
| Director: | Hamed Tehrani |
| Screenplay: | Hossein Tehrani |
| Music: | Barzin Yousefian |
| Cinematography: | Mehdi Ilbeygi |
| Editing: | Sara Ahani |
| Cast: | Zhaleh Sameti, Behnosh Bakhtiyari, Alireza Ostadi, Ma'aspumeh Rahmani, Babak Noori, Mehdi Hosseininia |
| Producer: | Alireza Shojanoori |
| Distribution: | 7th ART Independent Film |
| Awards: | MFF w Busan / Busan IFF – światowa premiera / World Premiere (2019) |
Hamed Tehrani was born in 1988. He has graduated from film directing. He has made three short films: Covenant (2015), The world, Northern Hemisphere (2016), and The Final (2017). Diapason is his début feature film.
Filmography:
2019 – Diapason

2017 – The Final (short)
2016 – The World, Northern Hemisphere (short)
2015 – Covenant (short)