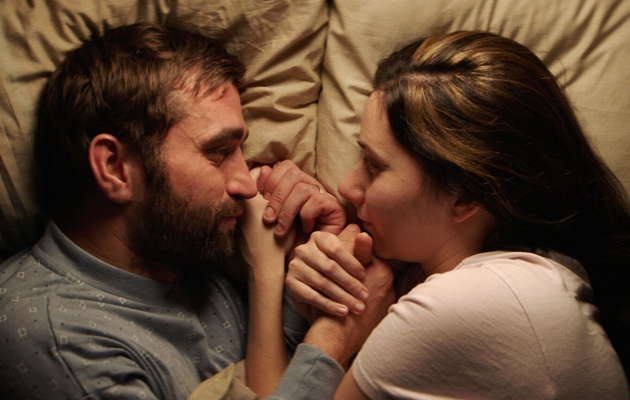 22 October, 17:30 · Cinema City — room 8
Milan (40) has three children and does construction work in Germany in order to provide for his family in Slovakia. While visiting his home over Christmas he discovers that his eldest son Adam is a member of a para-military youth group. The boy is involved in bullying and the death of a class-mate. The father has to decide what to do. In this process, along with his wife, he comes to discover the real truth about their son, their family, themselves and the community around them.
| | |
| --- | --- |
| Director: | Marko Škop |
| Screenplay: | Marko Škop |
| Cinematography: | Ján Meliš |
| Editing: | František Krähenbiel |
| Cast: | Milan Ondrík, František Beleš, Zuzana Konečná, Ľubomír Paulovič, Katarína Kormaňáková, Maximilián Dušanič |
| Producers: | Marko Škop, Ján Meliš, Petr Oukropec, Pavel Strnad |
| Production: | ARTILERIA, Negativ |
| Distribution: | Loco Films |
| Awards: | MFF w Karlowych Warach / Karlovy Vary IFF – Najlepszy Aktor, Nagroda Jury Ekumenicznego: Wyróżnienie Specjalne (2019); Best Actor, Award of Ecumenical Jury: Special Mention (2019); Słowacki kandydat do Oscarów w kategorii Najlepszy Film Nieanglojęzyczny / Slovak candidate for Academy Awards in the Best Foreign Language Film category (2020) |
Marko Škop was born in 1974 in Prešov. He is a Slovak film director and producer. He received degrees in journalism at Comenius University in Bratislava in 1996 and in film directing at the Academy of Performing Arts in Bratislava in 2001. He gained his PhD in Mass Media from the Faculty of Philosophy at Comenius University in Bratislava in 2005. His full-length documentary directorial debut Other Worlds won a Special Mention of the Jury at the Karlovy Vary IFF (2006). His first fiction feature project Eva Nová won the FIPRESCI Prize at the Toronto IFF in 2015.
Selected Filmography:
2019 – Let There Be Light

2015 – Eva Nová

2009 – Osadné (doc.)
2006 – Inne światy / Other Worlds (doc.)