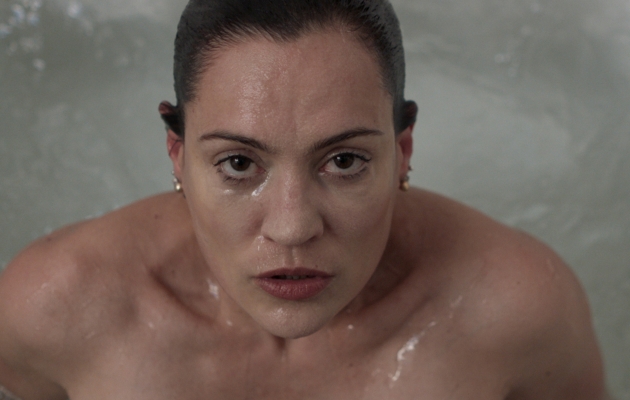 Being one of the most peaceful parts of Canada does not necessarily mean that films from Quebec are just as tranquil! The truth is that they pulsate with problems corresponding to growing up, fighting for one's own independence, and the position of women in society, but also comment on the role of an artist in the modern, overstimulated world. You will have a chance to see the films discussing such issues in the "Focus on Quebec Cinema" section.
Vanessa Tatjana-Beerli from Ciné Tapis Rouge, curator of this section, has chosen both some of the films awarded at international film festivals in Cannes and Toronto, and those, which competed for the Canadian Screen Awards ― considered the Canadian equivalent of Academy Awards ― in previous years.
One of the latter is A Brother's Love, which left Cannes IFF with the Jury's Favourite Award (Coup de Coeur du Jury). It is a story about two siblings, who are forced to share a flat, because the current situation of one of them dictates that. It will certainly create problems. As for Les Salopes or The Naturally Wanton Pleasure of Skin, it is a film commenting boldly on feminine sexuality, which becomes the subject and not just the object. In For Those Who Don't Read Me, we observe Yves, a poet doubting, whether continuing his artistic work has any sense at all. It is a reflection on the capability of artists to exist, if their artistic freedom is limited by a relationship or a family. Family First was the Canadian candidate for Academy Awards in 2019. In the film, we see JP struggling to negotiate satisfying the needs of the family he feels responsible for, working with his brother on collecting debts from people, and being involved in a drug gang. As for Carnaval, it a disturbingly intimate film made by Alexandre Lavigne, based in its entirety on the characteristically granular shots saturated with the nostalgic aesthetics of the 1990s.
There is also a number of short films featured in this section: The Colour of Your Lips, Brotherhood, Screw the Boys, Seven Seas,Destination, The Subject and Silence.
Honorary Patronage of the section was taken by Embassy of Canada to Poland.