Grażyna Błęcka-Kolska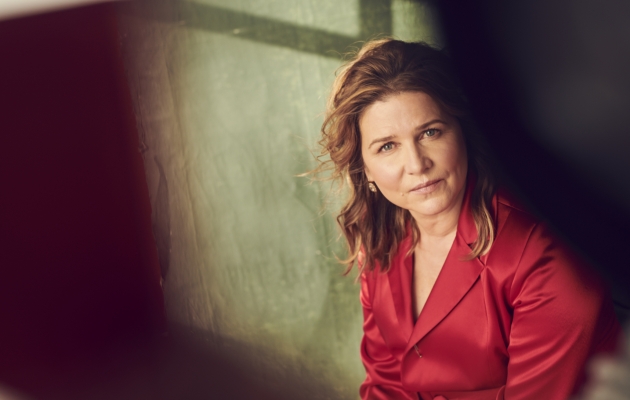 Grażyna Błęcka-Kolska urodziła się w 1962 roku w Łodzi. Jest absolwentką Państwowej Wyższej Szkoły Filmowej Telewizyjnej i Teatralnej w Łodzi. Ma na koncie role w kilkudziesięciu produkcjach filmowych i telewizyjnych, w latach 80. i 90. grała także deskach teatrów — w Teatrze im. Mickiewicza w Częstochowie, "Drugie Studio Wrocławskie" i w Teatrze Współczesnym we Wrocławiu. Występowała również w Teatrze Telewizji. Najbardziej znana jest z kultowej serii czterech filmów Kogel-mogel (1988, 1989, 2019, 2022). Stworzyła niezapomniane kreacje w dziełach Jana Jakuba Kolskiego — Jańcio Wodnik (1993), Cudowne miejsce (1994, nagroda za główną rolę kobiecą na FPFF w Gdyni), Pornografia (2003), Jasminum (2006, Złota Podkowa na FF "Wakacyjne kadry" w Cieszynie) czy Afonia i pszczoły (2009, nagroda za najlepszą rolę kobiecą na Międzynarodowym Forum Filmowym "Złoty Rycerz" w Moskwie), Republika dzieci (2021). Za fenomenalną rolę w filmie Ułaskawienie otrzymała nagrodę na FF w Gdyni w 2018 roku.
Marcin Bortkiewicz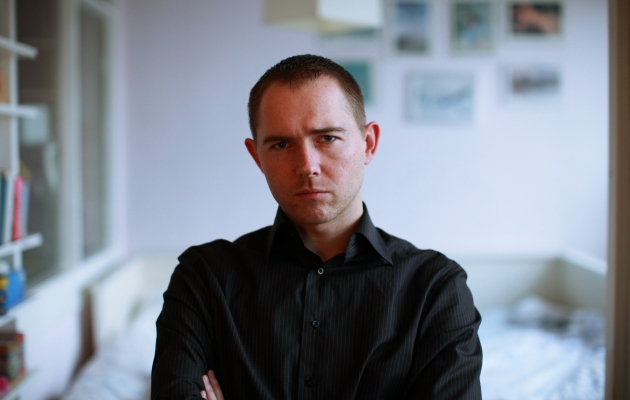 Marcin Bortkiewicz is a film and theatre director, but also a screenwriter, playwright, and actor. He has graduated from the University of Gdańsk and Wajda School. He is a member of the Polish Filmmakers Association. In his artistic portfolio, you will find both short and full-length films, but also documentaries and feature films, which further proves how versatile an artist he truly is. He made his début film in 2009. It was a short film titled 'Nauczanie początkowe / Early Learning', which won a Jury Award at the Krakow Film Festival.
In 2012, he made another short film, 'Portret z pamięci / Drawn from Memory', produced by Studio Munka, as part of the '30 Minutes' programme. The film was screened at the prestigious section Directors' Fortnight at the 65th edition of the Cannes Film Festival. His full-length début film was 'Noc Walpurgi / Walpurgis Night', a very unique production that enthralled both film critics and audiences. The film won many awards, for example at the Koszalin Film Début Festival 'Young and Film', Gdynia Film Festival, but also at film festivals in Los Angeles or Paris, to name a few.
His latest feature film is 'Tonia', which premièred in 2022.
Magdalena Czerwińska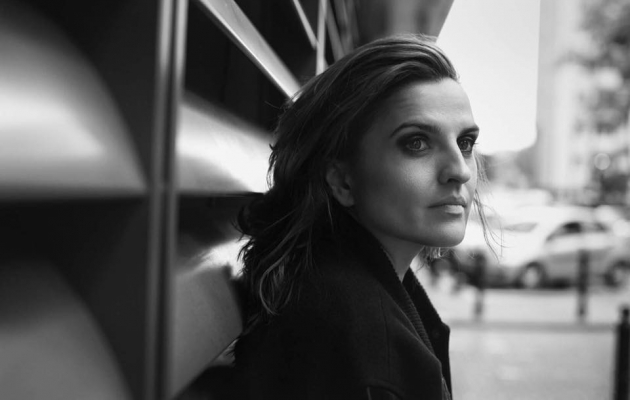 Magdalena Czerwińska was born in Toruń, in 1978. She is a theatre and film actress, but also known for her television roles. She has graduated from the AST National Academy of Theatre Arts. Since then, she has worked for the Dramatic Theatre of Warsaw, on a permanent basis. In her artistic portfolio, you will find film projects made in cooperation with some of the greatest Polish film directors. You can admire the expressive and outstanding performance of Magdalena Czerwińska in such films as 'Bogowie / Gods' directed by Łukasz Palkowski, 'Wojna polsko-ruska / Snow White and Russian Red' directed by Xawery Żuławski, 'Kret / The Mole' directed by Rafael Lewandowski, or 'Pod Mocnym Aniołem / The Mighty Angel' directed by Wojciech Smarzowski. In television productions, she is most often cast to play unconventional and strong women, as we can see in 'Behawiorysta', 'W głębi lasu / The Woods', or 'Klangor', and many more. She was nominated two times for the Zbigniew Cybulski Award. She also won the Flisak Award of Tofifest (awarded by the President of Toruń). Her collection of awards was also expanded by a Special Jury Award presented at Festiwal Filmowy 'Opolskie Lamy' (a film festival in Opole), in recognition of her acting talent in the film 'Spitsbergen' directed by Michał Szcześniak, and the two short films 'Żabi król / The Frog King' and 'Powrót / The Return'.
Katarzyna Klimkiewicz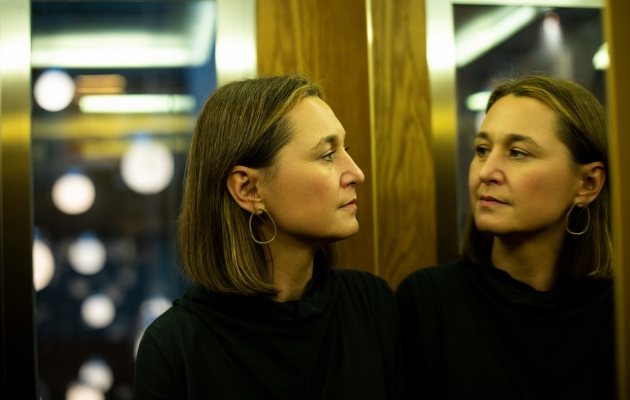 Katarzyna Klimkiewicz was born in Warsaw, in 1977. She has graduated from the Film and TV Direction Department at the Lodz Film School, and also received a scholarship from Birger Filmlab (formerly known as Maurits Binger Film Institute) international feature-film and documentary development centre in Amsterdam. Katarzyna Klimkiewicz is a member of the Polish Filmmakers Association. Starting in 2022, she was offered a seat on the Board of Directors of the PFA and the European Film Academy.
In cooperation with Andrew Friedman, she made the documentary film 'Wasserschlacht: The Great Border Battle', which won the Berlin Today Award at the Berlinale in 2007.
Her short film 'Hanoi-Warszawa / Hanoi - Warsaw' was critically acclaimed and won numerous awards, both in Poland and abroad, including a European Film Award for the best short film.
Her directing début was the film 'Zaślepiona / Flying Blind' shot entirely in Great Britain. It was recognised as one of the most interesting and best Polish films made in 2013.
Her latest film production is 'Bo we mnie jest seks / Autumn Girl', inspired by the life of Polish actress Kalina Jędrusik, in which he can admire the great performance of Maria Dębska, who portrays the actress. The film had its première in 2021, and Katarzyna Klimkiewicz was both its director and author of the script. The film was widely applauded by film critics and took the hearts of viewers by storm.
In 2013, in cooperation with a Chilean film director Dominga Sotomayor Castillo, she made the short film 'Wyspa / The Island'. As a film director, she also worked on such television productions as 'Czas honoru / Time of Honor', 'Nie rób scen', 'Pierwsza miłość', or 'BrzydUla 2'.
Adam Woronowicz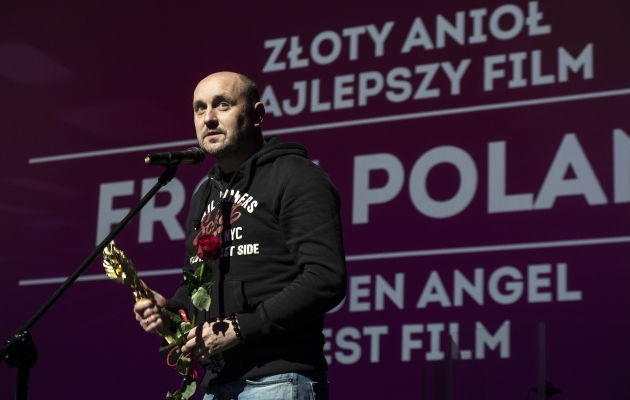 Adam Woronowicz is a film and theatre actor. He was born in Białystok, in 1973. He has graduated from the Acting Department of the Aleksander Zelwerowicz National Academy of Dramatic Art in Warsaw.
He is one of those artists, who are capable of creating truly one-of-a-kind and memorable roles. His versatile talent has opened doors to a career in both television and cinema, but also led him to theatre stages, where he has also proved to be more than meets the eye. His film career really sky-rocketed after a superb performance in the film 'Popiełuszko. Wolność jest w nas / Popieluszko: Freedom Is Within Us' directed by Rafał Wieczyński. Throughout his career, the actor has worked with great many outstanding Polish film and theatre directors, such as Krzysztof Warlikowski and Grzegorz Jarzyna, both theatre directors, and such notable film directors as Marcin Wrona, Borys Lankosz, Marek Koterski, Marcin Koszałka, Filip Bajon, Kinga Dębska or Łukasz Palkowski, and many others.
The outstanding screen characters that Adam Woronowicz has created in his films have brought him a multitude of awards, both at Polish and foreign film festivals.