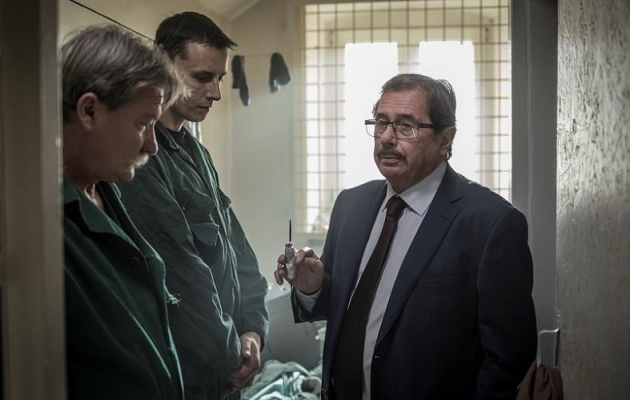 We already know that in November 2016 in Polish theaters will rekease thriller of  Maciej Żak The Convoy. In main roles we'll see Janusz Gajos and Robert Więckiewicz. Both will have to determine who killed a prisoner nicknamed The Teacher.

"Convoy" is an insightful look behind the scenes of brutal prison world, where nothing is black and white. The cast is really an ensemble. Janusz Gajos has won the award for Best Actor 40. FF in Gdynia and a special Golden Angel Tofifest. Robert Więckiewicz - four-time winner of the Polish Film Award Eagle, twice winner of the FF in Gdynia and prestigious acting award at International Film Festival in Tokyo. The cast is completed by Ireneusz Chop, Przemysław Bluszcz, Łukasz Simlat, Dorota Kolak, Tomasz Ziętek and Agnieszka Żulewska.
Who killed the "Teacher"?
In one of the largest detention centers, led by the director Nowacki (Janusz Gajos), comes to the murder of a prisoner, while escorting him to another prison. Begins an investigation.