Fight, The
Walka · dir. Adam Tarnowski
Poland 2010, 9'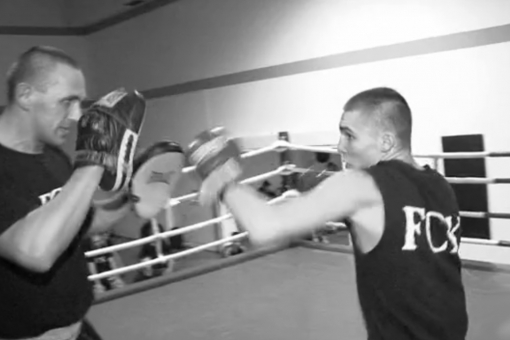 The Fight Club Krakowiak was founded in 2002 by Artur Krakowiak as a place for young, rebellious people. Artur Krakowiak sacrifices his own time and heart and that's the way he becomes a 'second father' for them. I'm taking them from streets as I don't want them to stroll or get addicted to drugs. I would them rather wreake their anger at ring, not on the street, he says. Resocialisation of young people by practicing such a difficult sport as Muay Thai (the Thai boxing) ― that's the main idea of the club, which offers free training for all who are interested.
| | |
| --- | --- |
| Director: | Adam Tarnowski |
| Cinematography: | Daniel Łukasiak |
Adam Tarnowski and Daniel Łukasiak are associated with a film team from Bydgoszcz, called BYDZIA TV. They are knowledgeable about recent cultural events and festivals and also producers of their reportages and films. Their latest work is a war movie about 'The Bloody Sunday' from September 1939.The story tells story of Helena Bembnista, who was the youngest Pole shot after the verdict of special German court in 1940, in retaliation for 'The Bloody Sunday'.