Cinema Under the Stars
As the historic urban space of Toruń constitutes an unforgettable experience in itself, weshall let you have a taste of it during this year's edition of the festival. Once again, we aregoing to meet in the yard of the Old Town City Hall in Toruń where you will have a chance to watch five films we have selected for that particular scenery: More »
Castle Cinema
Let us take you back to the 1980s, amidst the unique scenery of the ruins of the Teutonic Castle, when some of the legendary horror films, now considered 'cult classics' were made. Although many of them were remade – some even saw many sequels made to continue the original idea – our intention is to show you the archetypes of the characters that have forever gone down in the history of this particular genre. The genre that is adored by so many devoted cinema goers. More »
Must See Must Be
The section Must See Must Bee is a summary of the films screened during the most important film festivals around the world which even the most knowledgeable film enthusiasts might have missed, when making an effort to digest the plethora of new film productions. More »
Kilka stopni niżej
Kilka stopni niżej · dir. Mikołaj Walenczykowski
Poland 2007, 20'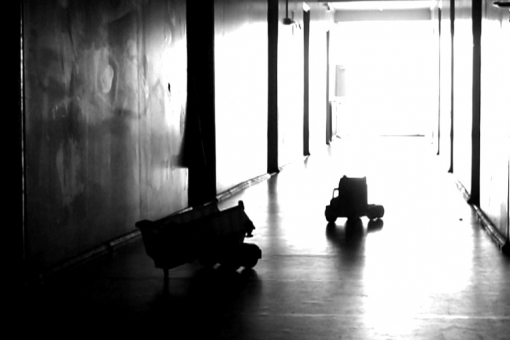 This document focuses on a homeless man from Bydgoszcz, who fights with alcohol addiction, loneliness and poverty every day. Walenczykowski hadn't choose this person accidentally. You can't look at yourself only, have to look around — says the main character and it sounds too much optimistic as for person, whose life is a misery. There's still a hope inside him.
| | |
| --- | --- |
| Director: | Mikołaj Walenczykowski |
| Cinematography: | Mikołaj Walenczykowski |
| Editing: | Mikołaj Walenczykowski |
Mikołaj Walenczykowski is a young-generation documentarist from Bydgoszcz who stared filmmaking very soon — as a teenager was accepted for first course. He started studies on Łódź Film School this year. Bydgoszcz is the main character of his documentaries and mini-studios, Divadlo is the most interesting one — about people working in Polish Theatre. Walenczykowski has an unique seans of observation — if he can follow the path of artists like Cusky or Sauter, he'll be much more better than today.