Must See Must Be
The section Must See Must Bee is a summary of the films screened during the most important film festivals around the world which even the most knowledgeable film enthusiasts might have missed, when making an effort to digest the plethora of new film productions. More »
Polonica
Polish artists are crossing the boundaries — both metaphorically, and literally. When working abroad, their contribute their unique style, talent, and personality, to international cinema. The section POLONICA is designed to present the most interesting films made by or with the participation of Polish male and female artists. More »
Tim Burton's Peculiar Five
Peculiar, unconventional, unique, unlike any other artist in the world — you cannot confuse him with anybody else. The world of Tim Burton is one of immense and absolutely unique imagination, filled with various colours, and abundant in astonishing sounds and characters. This is a cinema you cannot tame or stop. Beautiful, lively, and absorbing. More »
Altiplano
Altiplano · dir. Peter Brosens, Jessica Hope Woodworth
Germany, The Netherlands, Belgium 2009, 109'
Polish premiere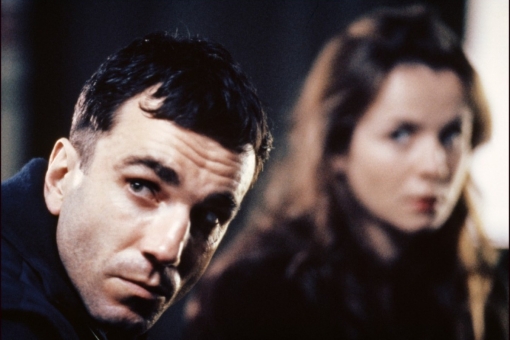 Trailer
War photographer Grace, devastated by a violent incident in Iraq, renounces her profession. Her Belgian husband, Max, is a cataract surgeon working at an eye clinic in the high Andes of Peru. Nearby, the villagers of Turubamba succumb to illnesses caused by a mercury spill from a local mine. Saturnina, a young woman in Turubamba, loses her fiancé to the contamination. The villagers turn their rage on the foreign doctors, and in the ensuing riot Max is killed. Saturnina takes drastic measures to protest against the endless violations towards her people and their land. Grace sets out on a journey of mourning to the place of Max's death. Altiplano is a lyrical and probing film about our divided but inextricably linked world.
| | |
| --- | --- |
| Director: | Peter Brosens, Jessica Hope Woodworth |
| Screenplay: | Peter Brosens, Jessica Hope Woodworth |
| Music: | Michel Schöpping |
| Cinematography: | Francisco Gózon |
| Editing: | Nico Leunen |
| Cast: | Magaly Solier, Jasmin Tabatabai, Olivier Gourmet, Edgar Condori, Behi Djanati Atai |
Jessica Hope Woodworth (born in 1971) — she is a former TV writer-producer-director. After making The Virgin Diaries, a documentary filmed in Morocco, she chose to join Peter Brosens for a fruitful collaboration, still in progress.
Peter Brosens is a Belgian filmmaker and cultural antopologist (born in Leuven, Flanders in 1962). Brosens' first film is an award-winning documentary filmed in Ecuador in 1992, The Path of Time. He then directed and produced his internationally acclaimed Mongolia Trilogy.