Cinema Under the Stars
As the historic urban space of Toruń constitutes an unforgettable experience in itself, weshall let you have a taste of it during this year's edition of the festival. Once again, we aregoing to meet in the yard of the Old Town City Hall in Toruń where you will have a chance to watch five films we have selected for that particular scenery: More »
Castle Cinema
Let us take you back to the 1980s, amidst the unique scenery of the ruins of the Teutonic Castle, when some of the legendary horror films, now considered 'cult classics' were made. Although many of them were remade – some even saw many sequels made to continue the original idea – our intention is to show you the archetypes of the characters that have forever gone down in the history of this particular genre. The genre that is adored by so many devoted cinema goers. More »
Must See Must Be
The section Must See Must Bee is a summary of the films screened during the most important film festivals around the world which even the most knowledgeable film enthusiasts might have missed, when making an effort to digest the plethora of new film productions. More »
Bingo
Bingo · dir. Timur Ismailov
The Netherlands 2009, 27'
Polish premiere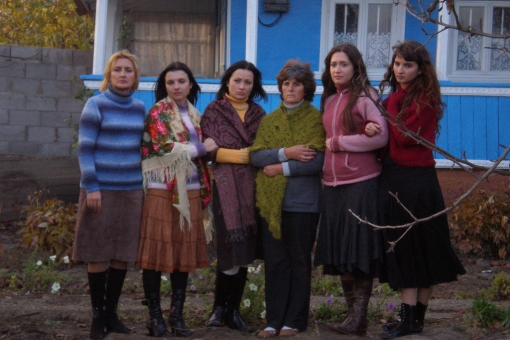 Bingo is a young gypsy from Moldova who came to Holland in search of a better life. In order to survive as an illegal immigrant he works for a demolition company together with Russian Sergei and Chechen Umar. Despite the hard circumstances Bingo maintains his sense of humour and optimism.
| | |
| --- | --- |
| Director: | Timur Ismailov |
| Screenplay: | Timur Ismailiov |
| Cinematography: | Lennart Verstegen |
| Editing: | Annelotte Medema |
| Cast: | Sergiu Voloc, Yasar Üstüner, Dimitri Bilov, Jacques Lucassen, Mark Zak |
| Awards: | Najlepszy Studencki Film Niderlandzki / Best Dutch Student Film (Tuschinski Award, Netherlands FF 2009); Lion Award (IFFSF Taipei 2009); Nagroda Publiczności / Audience Award (My Europe Traveling FF 2010) |
Timur Ismailov was born and grew up in Baku (Azerbaijan) in 1977. He studied social and political sciences in Baku and economics and philosophy in Kaliningrad. In 2004 Timur was admitted to Netherlands Film and Television Academy, faculty of screenwriting.