Domino Effect
Efecto Domino · dir. Gabriel Gauchet
Cuba 2010, 27'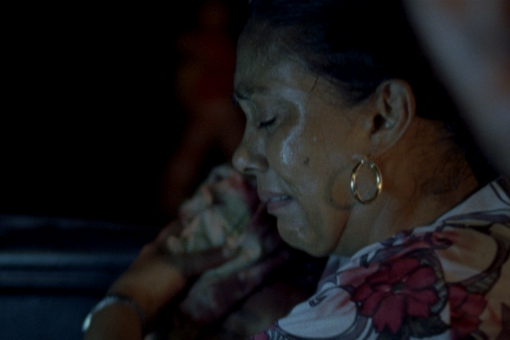 One night, in a quarter of Havana, a couple of men are playing a game of domino while women pass the time gossiping. Suddenly a man finds the granddaughter of Mercedes and Ramón at a park close by; she appears to be violated. The situation worsens as Ramón's and his neighbour's chauvinistic world transforming into a diabolic machine, trying to find a perpetrator at any cost.
| | |
| --- | --- |
| Director: | Gabriel Gauchet |
| Screenplay: | Gabriel Gauchet, Francisco García González |
| Music: | Marc Hupfeld |
| Cinematography: | Christiane Buchmann |
| Editing: | Manuel Iglesias, Leopoldo Nakata |
| Awards: | Young Jury Award (Clermont-Ferrand International Short Film Festival 2010) / Young Talent Award (Lille European Film Festival 2010) |
Gabriel Gauchet he was born in Lorient (France) on 1978. He work as scriptwriter and director. Since 2004 he studied film at the Academy of Media Arts in Cologne.