Francesca
Francesca · dir. Bobby Păunescu
Romania 2009, 94'
Polish premiere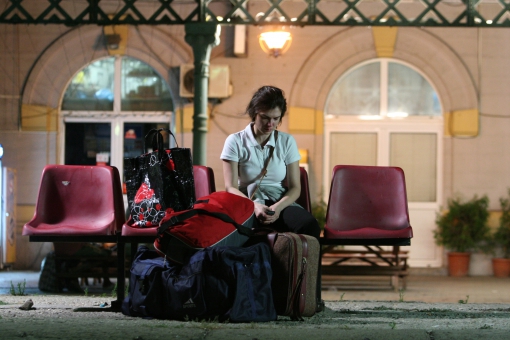 Trailer
Francesca is 30 years old and she works as a teacher at a kindergarten in Bucharest. Her parents have split up many years ago and she now lives with her mother, Ana. In a country still under the spell of the Western Dream and the mirage of working abroad, Francesca longs to immigrate to Italy. She seems to get close to fulfilling her dream when one of her friends, Maria, arranges a meeting with a middle-man named Pandele. He claims to be working for the Workforce Migration Office, and 'promises' Francesca that in exchange for 2000 euros he will get her a job as a nurse attending to an old man in Sant'Angelo Lodinese, near Milan, a job for which she would receive a monthly paycheck of 900 euros. The short notice and the feelings of those close to her make Francesca hesitant. As the story progresses, things get complicated and the decisions to be made by the protagonists become more and more difficult.
| | |
| --- | --- |
| Director: | Bobby Păunescu |
| Screenplay: | Bobby Păunescu |
| Cinematography: | Andrei Butică |
| Editing: | Ion Ioachim Stroe |
| Cast: | Monica Barladeanu, Doru Boguţă, Luminita Gheorghiu, Teodor Corban, Dana Dogaru |
| Awards: | Nagroda Międzynarodowej Federacji Krytyków Filmowych / FIPRESCI Prize (MFF / IFF Gijón 2009) |
Bobby Păunescu — he was born in Bucharest, on September 8th, 1974 and spent his childhood in Italy. He is a director, writer and producer. He studied international management and marketing at Franklin College, Lugano, Switzerland and in 1998 got his major in international management and marketing. He has over a decade of experience in written media and television. Francesca represents his debut in feature films (as director and scriptwriter).
Filmography:
2007: Dear D
2009: Francesca