Cinema Under the Stars
As the historic urban space of Toruń constitutes an unforgettable experience in itself, weshall let you have a taste of it during this year's edition of the festival. Once again, we aregoing to meet in the yard of the Old Town City Hall in Toruń where you will have a chance to watch five films we have selected for that particular scenery: More »
Castle Cinema
Let us take you back to the 1980s, amidst the unique scenery of the ruins of the Teutonic Castle, when some of the legendary horror films, now considered 'cult classics' were made. Although many of them were remade – some even saw many sequels made to continue the original idea – our intention is to show you the archetypes of the characters that have forever gone down in the history of this particular genre. The genre that is adored by so many devoted cinema goers. More »
Must See Must Be
The section Must See Must Bee is a summary of the films screened during the most important film festivals around the world which even the most knowledgeable film enthusiasts might have missed, when making an effort to digest the plethora of new film productions. More »
Astronaut On the Roof, The
Astronaut On the Roof, The · dir. Sergi Portabella
Germany 2010, 12'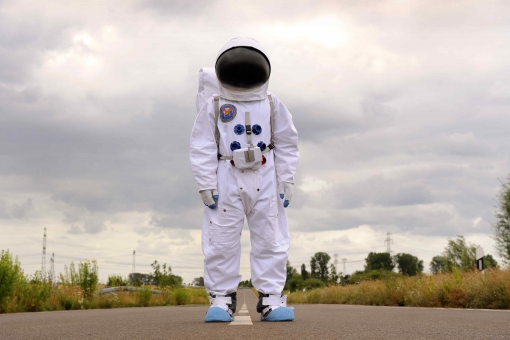 Two young filmmakers wish to write the script that will make them famous. As Godard said: All you need to make a film is a girl and a gun. So, they start with a girl and a gun. And then a boy, a car, a robbery, an astronaut, a bloody human finger in a trash can, a character called Mr. Mystery Man, a motel room and explicit sex and ninjas and... What's this film about?
| | |
| --- | --- |
| Director: | Sergi Portabella |
| Screenplay: | Sergi Portabella |
| Music: | Sebastian Pille, Alex Komlew |
| Cinematography: | Bet Rourich |
| Editing: | Julia Wiedwald |
| Cast: | Tomas Sinclair Spencer, Jesse Inman, Patrick Diemling, Julia Hartman, Mark Bischoff, Sebastian Kwaschik |
| Awards: | Jeden z pięciu finalistów Berlinale / One of the five finalists of Berlinale (2010) |
Sergi Portabella (Barcelona 1980) studied film in ESCAC between 1998 and 2002. In 2003, along with two schoolmates, he founded Bipolar Films, a production company mainly devoted to music videos. He has also written and directed a mini series for television and short films.