Cinema Under the Stars
As the historic urban space of Toruń constitutes an unforgettable experience in itself, weshall let you have a taste of it during this year's edition of the festival. Once again, we aregoing to meet in the yard of the Old Town City Hall in Toruń where you will have a chance to watch five films we have selected for that particular scenery: More »
Castle Cinema
Let us take you back to the 1980s, amidst the unique scenery of the ruins of the Teutonic Castle, when some of the legendary horror films, now considered 'cult classics' were made. Although many of them were remade – some even saw many sequels made to continue the original idea – our intention is to show you the archetypes of the characters that have forever gone down in the history of this particular genre. The genre that is adored by so many devoted cinema goers. More »
Must See Must Be
The section Must See Must Bee is a summary of the films screened during the most important film festivals around the world which even the most knowledgeable film enthusiasts might have missed, when making an effort to digest the plethora of new film productions. More »
Birthday
Födelsedag · dir. Jenifer Malmqvist
Poland, Sweden 2010, 18'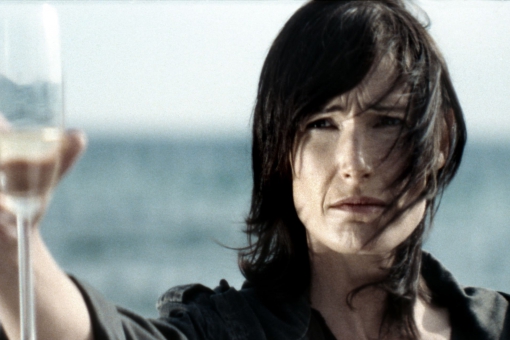 This is a story about a lesbian couple in a middle age. Sara loves Katerina and is preparing a suprise on her 40th birthday. Katerina has also surprise as well. Unfortunately ― unpleasant... Film focuses on complicated homosexual relationship. Birthday was warmly received at the prestigious Sundance Festival in the USA and on FPFF in Gdynia.
| | |
| --- | --- |
| Director: | Jenifer Malmqvist |
| Screenplay: | Jenifer Malmqvist |
| Cinematography: | Ita Zbroniec-Zajt |
| Editing: | Bogusława Furga |
| Cast: | Lotten Roos, Asa Karlin, August Lindmark, Liva Leijsne Elkjaer |
| Awards: | Złote Lwy — Konkurs etiud fabularnych i fabularnych filmów dyplomowych szkół filmowych (FPFF Gdynia 2010); Sundance FF; Torino FF; Verzaubert FF; Pink Apple FF Zurich |
Jenifer Malmqvist, born in Southern Sweden, has had many different jobs and studied a variety of subjects at advanced levels. After directing amateur theatre she started to study filmmaking in Sweden and Poland.