Must See Must Be
The section Must See Must Bee is a summary of the films screened during the most important film festivals around the world which even the most knowledgeable film enthusiasts might have missed, when making an effort to digest the plethora of new film productions. More »
Polonica
Polish artists are crossing the boundaries — both metaphorically, and literally. When working abroad, their contribute their unique style, talent, and personality, to international cinema. The section POLONICA is designed to present the most interesting films made by or with the participation of Polish male and female artists. More »
Tim Burton's Peculiar Five
Peculiar, unconventional, unique, unlike any other artist in the world — you cannot confuse him with anybody else. The world of Tim Burton is one of immense and absolutely unique imagination, filled with various colours, and abundant in astonishing sounds and characters. This is a cinema you cannot tame or stop. Beautiful, lively, and absorbing. More »
Pixels
Piksele · dir. Jacek Lusjeł Lusiński
Poland 2009, 99'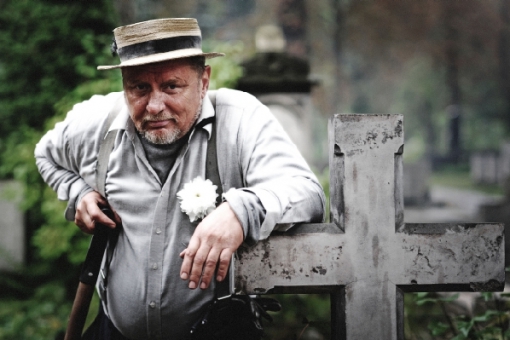 Trailer
When Alicja (Anna Cieślak) — young and beautiful photographer for a popular daily newspaper — decides to take a photo, no one and nothing can stop her. A mobile with a camera will do for her. Everything she encounters can be a news: an actor, who tripped on stairs ('Famous Actor Drunk Again!'), star's summer house ('What Is She Hiding From?'), or former Ministry of Public Security officer campping in the forest ('He Learned About Polish Stars Deepest Secrets'). When Alicja's mobile phone accidentally gets into the hands of, it turns out that life can write even weirder scenarios!
| | |
| --- | --- |
| Director: | Jacek Lusjeł Lusiński |
| Screenplay: | Jacek Lusjeł Lusiński |
| Music: | Paweł Lucewicz |
| Cinematography: | Piotr Śliskowski, Piotr Piesiak, Jan Holoubek, Witold Płóciennik |
| Editing: | Jarosław Barzan |
| Cast: | Anna Cieślak, Mateusz Damięcki, Adam Ferency, Andrzej Grabowski, Zofia Merle, Olga Bołądź, Dorota Stalińska, Marian Opania, Kayah |
Jacek Lusjeł Lusiński — born in 1968. He finished extramural bachelor studies (television realization) at the Cinematography Department of Lodz Film School. He was one of directors and screenwriters of a documentary series September 1939 (2007). Piksele (Pixels) is his feature debut.