Cinema Under the Stars
As the historic urban space of Toruń constitutes an unforgettable experience in itself, weshall let you have a taste of it during this year's edition of the festival. Once again, we aregoing to meet in the yard of the Old Town City Hall in Toruń where you will have a chance to watch five films we have selected for that particular scenery: More »
Castle Cinema
Let us take you back to the 1980s, amidst the unique scenery of the ruins of the Teutonic Castle, when some of the legendary horror films, now considered 'cult classics' were made. Although many of them were remade – some even saw many sequels made to continue the original idea – our intention is to show you the archetypes of the characters that have forever gone down in the history of this particular genre. The genre that is adored by so many devoted cinema goers. More »
Must See Must Be
The section Must See Must Bee is a summary of the films screened during the most important film festivals around the world which even the most knowledgeable film enthusiasts might have missed, when making an effort to digest the plethora of new film productions. More »
I Love My Boring Life
Mám ráda nudný život · dir. Jan Gogola
Czech Republic 2008, 26'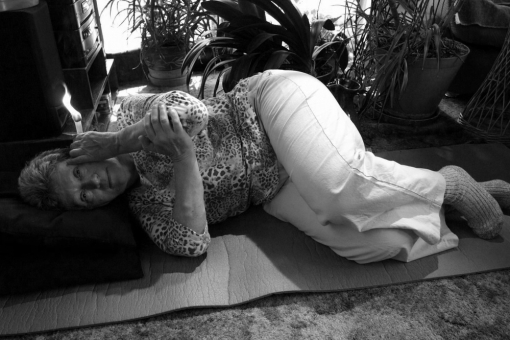 A diary of a grandmother from the Prague neighborhood of Zbraslav as a diary of eternity. Using informal language, for five years grandmother Alena  Němcová from Zbraslav has been writing down weather forecasts, dreams, morning exercise, recipes, regular house bustle, global events as well as notes concerning relationships, religion and the general spirit of the age.
| | |
| --- | --- |
| Director: | Jan Gogola |
| Cinematography: | Jiri Zykmund |
| Editing: | Zdenek Marek |
| Awards: | FIPRESCI (Krakowski Festiwal Filmowy / Krakow Film Festival 2010) |
Jan Gogola was born in 1971. He is a director, script editor and lecturer at the Film and TV School of the Academy of Performing Arts in Prague (FAMU). Gogola studied journalism at Charles University and documentary film at FAMU.