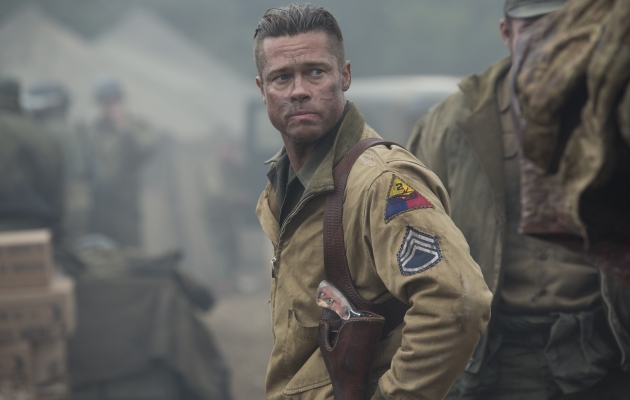 Screenings
24 October, 21:00 · Od Nowa – new hall
It is April 1945. The Allied Forces have just annihilated the German Army in the Battle of the Bulge (in the Ardennes) and they are marching on straight to Berlin. Sergeant Wardaddy (Brad Pitt), who is famous as the battle-hardened and courageous commander of the tank which goes by the pet name Fury, is assigned a special mission. He and his crew will have to undertake a secret mission behind enemy lines and face much larger enemy forces.
| | |
| --- | --- |
| Director: | David Ayer |
| Screenplay: | David Ayer |
| Music: | Steven Price |
| Cinematography: | Roman Vasyanov |
| Editing: | Dody Dorn |
| Cast: | Brad Pitt, Shia LaBeouf, Logan Lerman, Michael Peña, Jon Bernthal |
The world heard about David Ayer for the first time, when he wrote the scripts U-571 by Jonathan Mostow, The Fast and the Furious by Rob Cohen, and Training Day by Antoine Fuqua. Since that time, Ayer has been on the lips of audiences and critics. He is also the author of the scripts for S.W.A.T. by Clark Johnson and Dark Blue by Ron Shelton. He made his directing debut with Harsh Times which starred Christian Bale, then he pushed forward with Street Kings starring Keanu Reeves, End of Watch starring Jake Gyllenhaal, and Sabotage starring Arnold Schwarzenegger.
Selected filmography:
2014 – Furia / Fury
2014 – Sabotaż / Sabotage
2012 – Bogowie ulicy / End of Watch
2008 – Królowie ulicy / Street Kings
2005 – Ciężkie czasy / Harsh Times