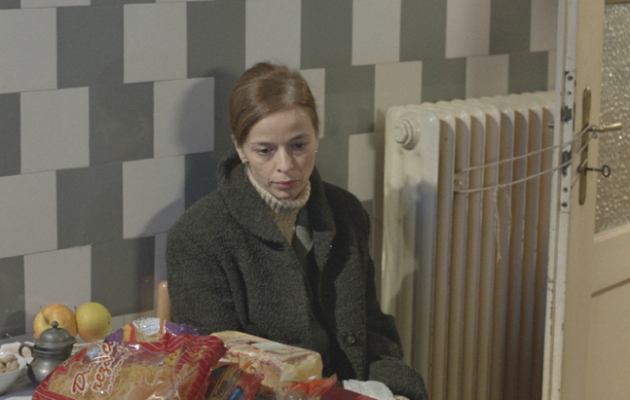 Screenings
23 October, 19:00 · Od Nowa – large hall
The year is 1992. War is raging in Croatia. The new government carries out forceful evictions of the 'unfit' occupants from their apartments. In a sudden eviction, Ivan and Vesna find themselves on the opposite sides.
| | |
| --- | --- |
| Director: | Dijana Mlađenović |
| Screenplay: | Dijana Mlađenović, Zvonimir Jurić |
| Music: | Jure Buljević |
| Cinematography: | Dragan Ruljančić |
| Editing: | Nina Velnić |
| Cast: | Alma Prica, Franjo Kuhar, Nikša Butijer, Zvonimir Jurić, Slaven Španović |
| Production: | Dijana Mlađenović |
Dijana Mlađenović earned degrees from the Rijeka University Faculty of Law and the Zagreb Academy of Dramatic Art (Production Department). Her first professional experience was with the judicial system, and from 1999 until 2008 she organized film exhibitions in Pula. At the same time she worked as a freelancer in the production of several TV and film projects, and took part in organization and creative development of several film festivals.