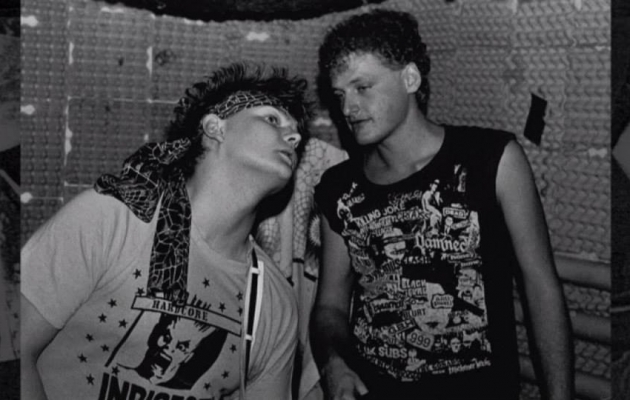 Screenings
22 October, 18:30 · Od Nowa – large hall
Documentary. It is a documentary about the birth and the initial stages in the career of the punk rock/hardcore band Schizma from Bydgoszcz, which is considered one of the most important Polish bands in this genre. The film not only presents the band and its music, but also the 1980s and the people that formed the punk rock and hardcore underground communities in Bydgoszcz, which was then one of the most significant centres of those genres.
| | |
| --- | --- |
| Director: | Lech Wilczaszek, Maciej Wacław |
| Production: | Lech Wilczaszek, Maciej Wacław |
Lech Wilczaszek lives and works in Bydgoszcz, where he manages a film and advertisement agency. He makes video-clips, commercials, and promotional films.
Maciej Wacław, who is much more recognisable to many by his nickname Schizmaciek, is a guitar player in such bands as Schizma, The Cuffs, or 666 Aniołów.