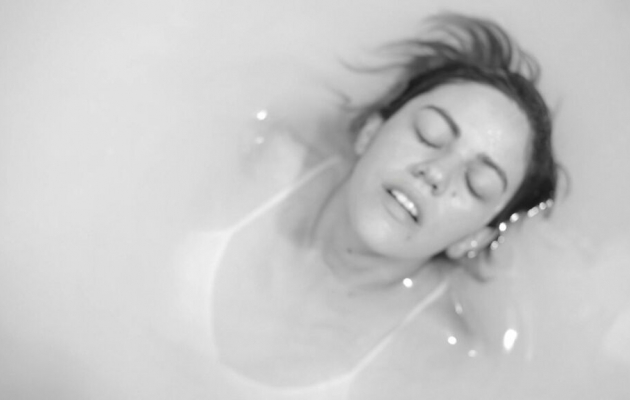 Screenings
21 October, 15:30 · Od Nowa – large hall
Pedro (30) and Luciana (29) drunkenly kiss at a party after exchanging a few clumsy words. Not even sure of each other's names, they leave together. However, casual sex gets put off by general lack of cabs at dawn in San José, then their excited banter gets them kicked off the one cab they could find. They walk home, and by the time they get there, they're tired and dehydrated. They just end up falling asleep. The next morning Pedro announces he's leaving town for a few weeks to work on his thesis at Rincón de la Viaje, a volcano a few hours away from the city. Luciana is disappointed to hear this, as she is leaving on a trip abroad soon, so they probably won't see each other again. On a whim, she decides to go along...
Two strangers in the middle of nowhere, with one more day ahead of them to spend together. Sometimes, one weekend can feel like more than a couple of days.
| | |
| --- | --- |
| Director: | Paz Fábrega |
| Screenplay: | Paz Fábrega |
| Music: | Alejandro Fernandez |
| Cinematography: | Paz Fábrega, Esteban Chinchilla |
| Editing: | Paz Fábrega, Sebastián Sepúlveda |
| Cast: | Fernando Bolaños, Kattia González |
| Production: | Paz Fábrega, Kattia González |
| Awards: | MFF Tribeca / Tribeca FF – oficjalna selekcja / official selection (2015); MFF w Karlowych Warach / Karlovy Vary IFF – Nominacja do nagrody Independent Camera / Independent Camera: nominated (2015) |
Paz Fábrega (b. 1979, San José, Costa Rica) studied Communications at the University of Costa Rica and Photography at the Colegio Universitario de Alajuela. In December 2005, she earned an MA at the London Film School. An important milestone in her career came with her debut feature Agua fría de mar (2010), which not only screened at more than forty festivals but also won Fábrega one of the main awards at the Rotterdam IFF.
Filmography:
2015 – Viaje
2010 – Agua fría de mar