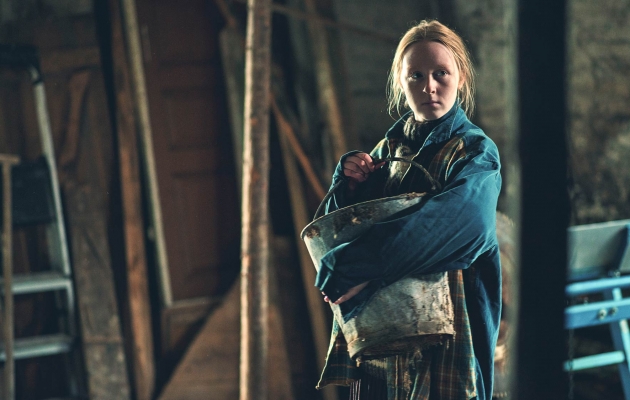 Screenings
23 October, 13:00 · Od Nowa – large hall
Eini is 13 years old. She grows up isolated from society with her violent father, a man afraid of the world, who keeps Eini very close. He does everything he can to make her believe that the world outside and the people out there are evil, and that all that has to do with sexuality and adulthood is dangerous. The brutality that Eini is exposed to pushes her to almost lose her sense of self. But through her contact with the force of nature, and by using her invincible fantasy, Eini is capable to create a world within, from which she can draw the strength to survive.
The story of Eini's grandmother is told through animated sequences, the animated dolls providing a means to further explore fantasy and violence, conveying a state of the real and the imaginary, of the past and the present interlocked.
| | |
| --- | --- |
| Director: | Hanna Sköld |
| Screenplay: | Hanna Sköld |
| Music: | Giorgio Giampà |
| Cinematography: | Ita Zbroniec Zajt |
| Editing: | Patrik Forsell |
| Cast: | Blanca Engström, Lennart Jähkel |
| Production: | Helene Granqvist, Nordic Factory Sweden |
| Producer: | Nordic Factory Film |
| Awards: | MFF w Toronto / Toronto IFF – official selection / oficjalna selekcja (2015); MFF w San Sebastian / San Sebastian IFF – oficjalna selekcja: Sekcja "Nowi reżyserzy" / official selection: New Director section (2015) |
Hanna Sköld has a Masters degree in film from Valand Academy Film in Gothenburg. She is exploring new ways to create, finance and distribute her films through interaction with her audience, using transmedia and crowdfunding. Granny's Dancing on the Table is Hanna Sköld's second feature film.
Filmography:
2014 – Granny's Dancing on the Table
2009 – Nasty Old People