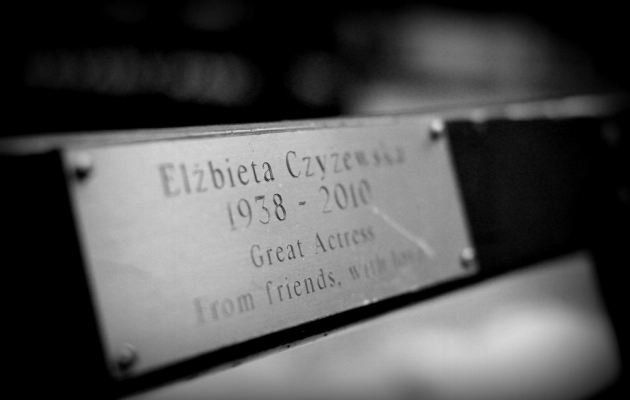 Screenings
22 October, 19:45 · Kino Centrum
It is a full-feature documentary biopic about Elżbieta Czyżewska, who passed away in 2010. She was one of the greatest Polish actresses of all time and a beauty icon, back in the 1960s. And although she had a brilliant career in Poland, authors of the film have put a greater emphasis on her attempts to establish her presence in the USA, following her abrupt immigration to the United States with her husband, American journalist David Halberstam. Friends and acquaintances of Elżbieta Czyżewska present their opinions, concerning her failed marriage, successful struggle with alcoholism, and efforts to return to Poland, warts and all. The accounts given by people close to her reveal details about the life and nature of the actress: she was an ambiguous person, difficult to get along with, but also extremely intelligent and ambitious, warm-hearted, sociable, albeit being pain in the neck, quarrelsome, and very lonely. It is a story about the life of an actress at various stages of her career: its peak, its bottom, and everything in between.
| | |
| --- | --- |
| Director: | Kinga Dębska, Maria Konwicka |
| Screenplay: | Maria Konwicka |
| Cinematography: | Radosław Ładczuk, Jan Paweł Trzaska, Maciej Kozłowski |
| Editing: | Bartosz Karczyński |
| Cast: | Elżbieta Czyżewska |
| Production: | Zbigniew Domagalski, Janusz Skałkowski |
| Producer: | Studio Filmowe Kalejdoskop |
| Coproducer: | Telewizja Polska |
| Distribution: | Solopan |
| Awards: | Lubuskie Lato Filmowe / Lubuskie Film Summer – Brązowe Grono: Najlepszy Film Dokumentalny / Bronze Grape: Best Documentary (2015) |
Kinga Dębska — director and screenwriter. Graduated from directing at the FAMU in Prague as well as Japanese studies at the University of Warsaw. Her script for The Rebound was awarded at the Koszalin Debut Film Festival "The Young and Cinema" in 2009.
Maria Konwicka has graduated from the Academy of Fine Arts in Warsaw. For the past 20 years, she has be involved in film animation, in Los Angeles, working for such animation studios as Disney and Universal, to name a few. She was a teacher at the Krzysztof Kieślowski Faculty of Radio and Television University of Silesia in Katowice. She also wrote articles for "Rzeczpospolita" and "Gazeta Wyborcza" daily newspapers. She is a member of the Animation Guild in Hollywood and the Polish Filmmakers Association.
Filmography: