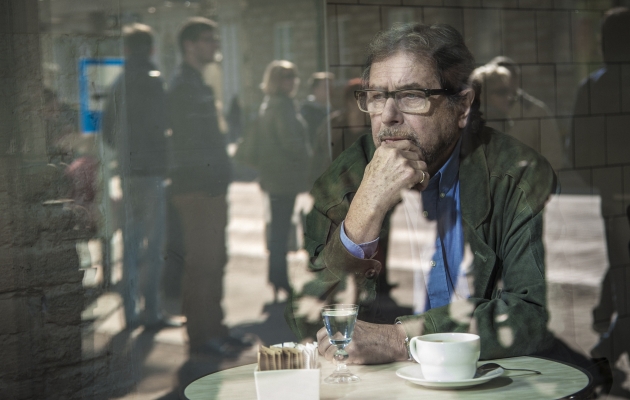 Screenings
20 October, 15:00 · Kino Centrum
A cynical prosecutor (Janusz Gajos) and his anorectic daughter (Justyna Suwala) try to find their feet — each in their own unique way — after the tragic death of a person dear to them. Olga believes that her father is the only one to blame for the death of her mother and for her own life situation. One day, when Anna (Maja Ostaszewska) — Olga's therapist known for using unconventional methods of treatment — informs them that the late mother has contacted her from the other world to convey a message, they will be forced to redefine what they really think about life and death.
| | |
| --- | --- |
| Director: | Małgorzata Szumowska |
| Screenplay: | Małgorzata Szumowska, Michał Englert |
| Cinematography: | Michał Englert |
| Editing: | Jacek Drosio |
| Cast: | Janusz Gajos, Maja Ostaszewska, Justyna Suwała, Ewa Dałkowska, Adam Woronowicz |
| Production: | Jacek Drosio, Michał Englert, Małgorzata Szumowska |
| Producer: | Agromedia |
| Distribution: | Kino Świat |
| Awards: | Berlinale – Srebrny Niedźwiedź: Najlepszy reżyser / Silver Bear: Best Director (2015); FF w Gdyni / Gdynia FF – Złote Lwy: Najlepszy film, Najlepsza pierwszoplanowa rola męska, Najlepszy debiut aktorski, Najlepszy dźwięk, Nagrody Specjalne: Gwiazda gwiazd Elle, Nagroda Organizatorów Festiwali i Przeglądów Filmu Polskiego za Granicą / Golden Lions: Best Film, Best Main Male Character, Best Actor's Debut, Best Sound, Special Prizes: Elle Star of Stars, Award of the Organisers of Festivals and Retrospectives of Polish Films Abroad (2015); MFF "Kino pavasaris" w Wilnie / Vilnius IFF "Kino Pavasaris" – Nagroda dla najlepszego aktora w konkursie Baltic Gaze / Best Actor Award in the Baltic Gaze Competition (2015) |
Malgorzata Szumowska was born in Krakow, in 1973. In 1998, she graduated from the Department of Film and Television Directing at the Lodz Film School. Before that, she had studied the history of art at the Jagiellonian University, for two years. She is a film director and screenwriter. Her professional portfolio includes many award-winning and internationally recognised film productions, such as It (2004), 33 Scenes from Life (2008), Elles (2011), or In the Name of... (2013).
Selected filmography:
2015 – Body/Ciało
2013 – W imię... / In the Name of...
2011 – Sponsoring / Elles
2008 – 33 Sceny z życia / 33 Scenes from Life
2004 – Ono / It
2000 – Szczęśliwy człowiek / Happy Man