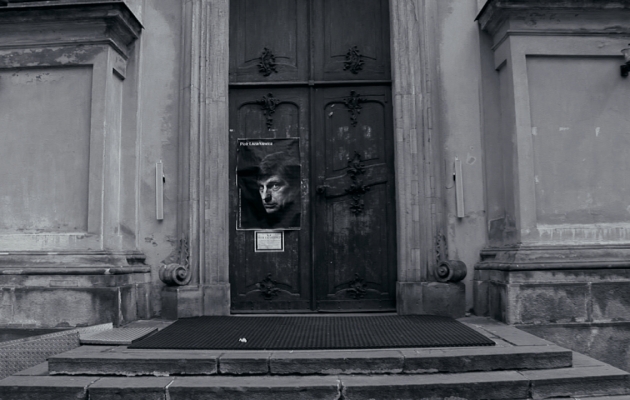 Screenings
23 October, 19:00 · Kino Centrum
A film portrait of Piotr Łazarkiewicz, a film director who died prematurely, made by his wife, Magdalena Łazarkiewicz. The picture is a collection of accounts given by the artist's family members and archival statements made by the artist himself. The narration skilfully combines two dimensions: a reflection on Łazarkiewicz's work and biographical themes. Numerous contributions and archival recordings reveal a portrait of an uncompromising artist, individualist and visionary.
| | |
| --- | --- |
| Director: | Magdalena Łazarkiewicz |
| Screenplay: | Magdalena Łazarkiewicz |
| Cinematography: | Wojciech Todorow, Adam Zapała |
| Editing: | Daniel Sokołowski, Daniel Zioła |
| Cast: | Piotr Łazarkiewicz |
| Production: | Sylwester Banaszkiewicz, Marcin Kurek |
| Awards: | Lubuskie Lato Filmowe / Lubuskie Film Summer – Złote Grono: Najlepszy Film Dokumentalny / Golden Grape: Best Documentary (2015) |
Magdalena Łazarkiewicz was born in 1954. In 1976, she graduated from the Culture Studies at the University of Wroclaw. In the years 1977–78, she was the Art Director at the Stefan Jaracz Theatre in Olsztyn. She has been the Art Director of the "Jewish Motifs" IFF in Warsaw, since 2011. She is a member of the Polish Film Academy. She has directed a great many Television plays, TV series, and films.
Selected filmography:
2014 – Nieobecność / (Dis)apperance
2010 – Maraton tańca
1999 – Na koniec świata
1992 – Białe małżeństwo
1991 – Odjazd