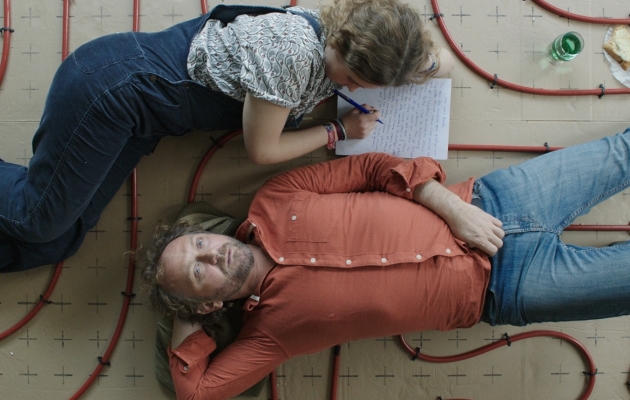 Screenings
19 October, 17:00 · Od Nowa – large hall
Rose is a teenage girl living in a French province, who is growing up without a mother. She believes that this is the only moment she can afford to be rebellious and angry. She is caught up between extreme emotions and struggles with her own innocence. However, it has nothing to do with the Polish roots of her father. Childhood is forever gone and her teenage body is no longer used to fool around and play — it has already become another source of insanity and a commodity on the market of teenage bodies that are used to communicate between both sexes. But Rose has found a different way to build a relationship with a boy. She takes advantage of an opportunity that comes her way: her father has hired a Pole (Andrzej Chyra), who has a son in France. The Pole abandoned his son in the past and now wants to re-establish family bonds. The girl finds herself right in the middle of an emotional puzzle between the father and the son, which is at first the result of her being bored and looking for intense experiences. She starts as a catalyst, then becomes a witness, only to finally become involved in the events.
| | |
| --- | --- |
| Director: | Julia Kowalski |
| Screenplay: | Julia Kowalski |
| Music: | Daniel Kowalski |
| Cinematography: | Simon Beaufils |
| Editing: | Martial Salomon |
| Cast: | Andrzej Chyra, Yoann Zimmer, Liv Hennehuier, Fabienne Rocaboy, Artur Steranko |
| Production: | Mina Driouch, Maria Blicharska, Monika Sajko-Gradowska |
| Distribution: | Alter Ego Pictures |
| Awards: | MFF w Cannes / Cannes IFF – oficjalna selekcja: sekcja ACID / Official Selection: ACID Section (2015) |
Julia Kowalski was born in France, in 1979, into a Polish family. She is a film director and screenwriter. In 2010, she directed a documentary called Antoni w cieniu, which tells a story of a Polish worker employed by Erwin Wurm, modern Austrian artist of international renown. Raging Rose is her full-feature debut.
Filmography:
2015 – Znam kogoś, kto cię szuka / Raging Rose