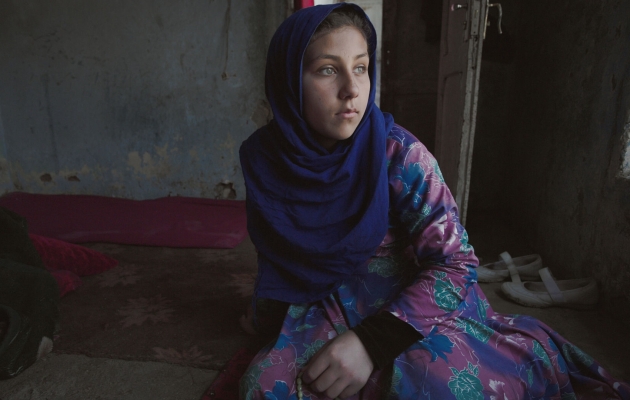 Screenings
21 October, 17:00 · Od Nowa – large hall
Though Afghan women are no longer prisoners in their homes after the ouster of the Taliban, the country's destabilization after years of war has alienated impoverished women from education. For children like 12-years old Mina this means the responsibility to work in order to support her family. Thus, she wanders Kabul's streets selling cheap trinkets to feed her Alzheimer stricken grandfather and her heroin addicted father. But Mina wants to be normal so she secretly attends classes; a decision that sets in motion a chain of events that change her life forever.
| | |
| --- | --- |
| Director: | Yosef Baraki |
| Screenplay: | Yosef Baraki |
| Music: | Vaheed Kaacemy |
| Cinematography: | Yosef Baraki |
| Editing: | Yosef Baraki, Andrew Korogyi |
| Cast: | Farzana Nawabi, Hashmatullah Fanai, Qadir Aryaie, Marina Golbahari, Safi Fanaie |
| Production: | Asef Baraki, Andrew Korogyi |
| Producer: | Baraki Film |
| Awards: | Berlinale – oficjalna selekcja: Sekcja Generation / official selection: Gerneration section (2015); MFF w Montrealu / Montreal IFF – oficjalna selekcja / official selection (2015); MFF w Zlinie / Zlin IFF – Nagroda Jury Ekumenicznego, wyróżnienie specjalne: nagroda Milosa Macoureka / Ecumenical Jury Prize Special Mention: Milos Macourek Award (2015) |
Yosef Baraki (born in 1989) is a Canadian filmmaker. Following his studies in Film Production & Philosophy at Toronto's York University and Humber College, Yosef wrote and directed his fifth short film Der Kandidat recipient of the prestigious Norman McLaren Award at the Montreal World FF in 2013. Serving as writer, director, cinematographer and camera operator, Yosef spent 19 days shooting Mina Walking with non-professional actors and heavy improvisation in the busiest of Kabul's environments.
Filmography: