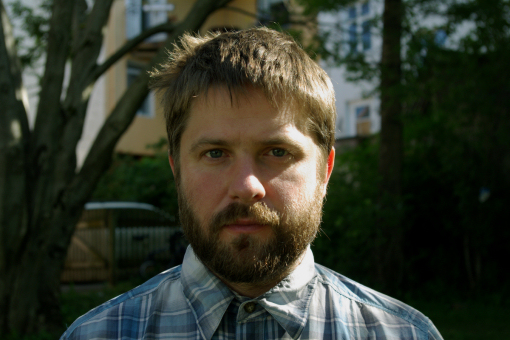 Dagur Kári
Dagur Kári is an Icelander and one of the most interesting directors of the world's auteur cinema. He has become a recognisable figure, thanks to such films, as: Lost weekend, Dark Horse / Voksne Mennesker, Noi the Albino or The Good Heart.
Dagur Kári was born in Paris, in 1973. His father — Pétur Gunnarsson — is one of the most renowned Icelandic writers. In 1999, the director graduated from the National Film School of Denmark. His diploma film — Lost Weekend — won several international awards (among others, in Brest, Angers, Poitiers, Munich amd Tel Aviv). His successive film, Noi Albinoi (2003),  gained him international recognition. The film won, among others, six Icelandic Edda Awards and received numerous other prizes in Edinburgh, Brussels, Rotterdam and Cluj-Napoca. It was awarded with the Krzysztof Kieslowski Award at the IFF in Denver. Noi Albinoi is a biter-sweet story of eponymous Noi — a lost and confused teenager — who dreams of escaping the snowy landscapes of depopulated Iceland, which he perceives as own private prison. In 2005, Dagur Kári directed another film — Dark Horse / Voksne mennesker. It is a comedy-drama, full of absurd humour, telling a story of two young people in love, who see the world through rose-tinted glasses. In 2009, Dagur Kári made The Good Heart — his first film in English. It was a story about a peculiar friendship between a failed suicide and a repulsive owner of a run-down bar. Kári and Orri Jonsson have formed Slowblow — a music band that composed soundtracks to all of Kári's films.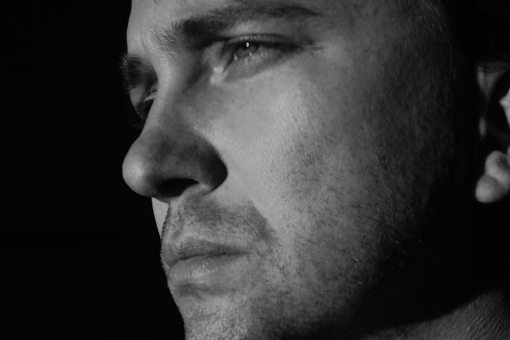 Borys Lankosz
Born in Krakow, in 1973. One of the most talented Polish directors of the young generation, graduated from Film School in Lodz. His Evolution (2001) received the Golden Gate Award at the San Francisco IFF and Silver Dragon at the Cracow Film Festival. He is the creator of the documentary series From a Different Angle, filmed in Iran, China and Zimbabwe, and a film Poles Poles (with Wisława Szymborska, Stanisław Lem and Krzysztof Penderecki). Reverse (2009), his first feature, won over a dozen awards at Polish Film Festival incl. Golden Lion for Best Picture. It also won Fipresci Award at Warsaw Film Festival, Best New Director Award at the Seattle International Film Festival, and St. George Award at the Moscow International Film Festival.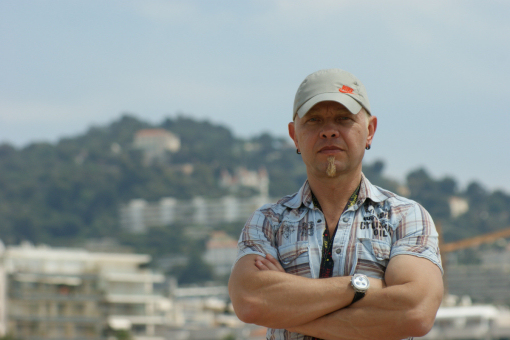 Paweł Sala
Paweł Sala was born in 1958, in Poznan. He is a playwright, documentary film-maker and director, author of documentaries, programmes made for TVP and Canal+, as well as radio dramas and theatrical plays. He has graduated from Cultural Studies at Adam Mickiewicz University and Faculty of Radio and TV and Film Directing at Krzysztof Kieślowski Radio and Television Faculty of the University of Silesia in Katowice. He has been a finalist of the Polish edition of the Hartley-Merrill Script Competition, three times. His work Dark everywhere received First Prize in the playwright competition of "Dialog" and the Old Theatre in Krakow. He is also the author of the following plays: Gang Bang or the Stockholm Syndrome, Seamstresses, Burning of a Mother, Mortal Combine, The Third Coming, Iphigenia — My Sister, as well as We'll Be Good From Now — a play featured in the Porn Generation anthology. He has made more than 20 documentary films, including The Extras — a film made on the set for The Pianist, by Roman Polanski. His feature debut was Mother Teresa of Cats — a well received film, which was awarded, among others, at the IFF in Tbilisi. In 2010, Paweł Sala was awarded Polityka's Passport in the film category and the "Gwarancja Kultury" Award of the TVP Kultura Channel.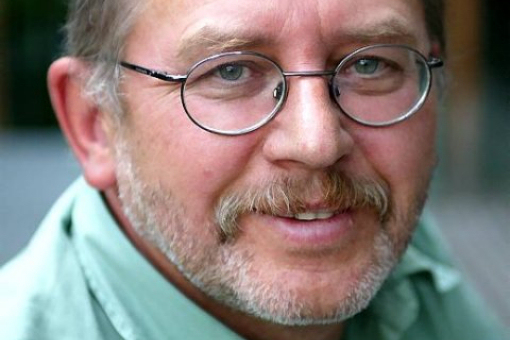 Tadeusz Sobolewski
He is one of the most prominent Polish film critics and essayists. He has been collaborating with Gazeta Wyborcza, for many years. He has graduated from the Faculty of Polish Studies at the University of Warsaw. In the early years of his career, he cooperated with "Film" weekly magazine (1974-81). Then, he decided to work with "Kino" monthly magazine, of which he was the editor-in-chief, in the years 1990-94. He was the co-author and one of the anchormen (together with Grażyna Torbicka) of the "Kocham Kino" (I Love Cinema) programme in the Polish TV. Sobolewski is one of the most highly-regarded Polish film experts — his reviews and essays set the standards. He is known for regarding young trends in Polish cinema with favour (he described, among others, the "Paladino" Team that includes two members from Kujawsko-Pomorskie Province — M. Sauter and M. Cuske). Sobolewski has never restricted himself to being just a film critic, but he has actively participated in the making of Polish cinema. In 1981, he received an award for screenplay in Golem (together with Piotr Szulkin), at the International Madrid Fantasy Film Festival. As a consultant, Sobolewski has contributed to the making of such films, as A Few People, A Little Time by Andrzej Barański (2005), God's Lining by Izabela Cywińska (1997) or Generation '89 documentary by Maria Zmarz-Koczanowicz (2002). He starred in a number of films: in White Marriage (1992) by Magdalena Łazarkiewicz, in the legendary Amateur by Krzysztof Kieślowski (1979 — he played a juror of the Amateur Film Festival) and in End of Our World (1964) by Wanda Jakubowska.
Sobolewski has also written four books: Stare grzechy (1988), Dziecko Peerelu (2000), Malowanie na Targowej (2003) and Za duży blask. O kinie współczesnym (2004). Another of his books — about Miron Białoszewski — is soon to be published.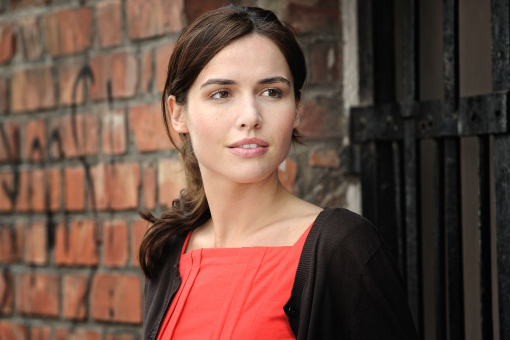 Marta Żmuda-Trzebiatowska
She is one of most recognisable Polish film and TV actresses. She was born on 26th July 1984, in Człuchów. She graduated from the Theatre Academy in Warsaw, in 2007. She won the poll for the Best Actress at Telecameras 2009, Róże Gali Award in the Beautiful Debut category and Elle Style Awards 2009 in the Best Actress category.
She debuted in the Dom Niespokojnej Starości series (2005). Following that, she played in such TV productions as: Na dobre i na złe (2005), Kryminalni (2005), Magda M (2006), Dwie strony medalu (2006/07), Fałszerze (2006), Twarzą w twarz (2007) and Teraz albo nigdy (2008). Her debut on the big screen was a romantic comedy — Don't Lie, Darling (2008), in which she starred with Piotr Adamczyk. The actress has also cooperated with Krzysztof Zanussi, who cast her for And A Warm Heart (2008), and also with Filip Bajon in Śluby panieńskie (2010) and Wiesław Saniewski in Wygrany (2010).