Olga Bołądź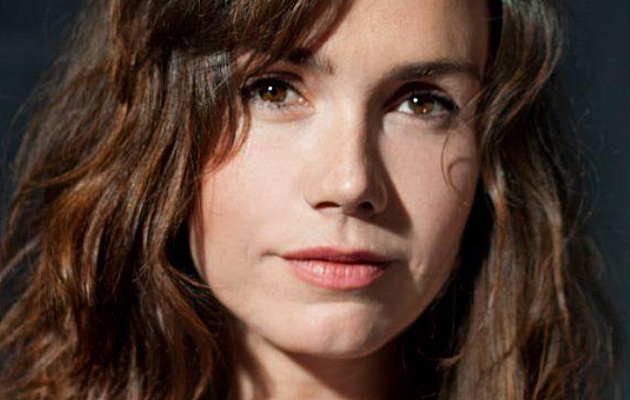 She  is a film and theatre actress. She has graduated from the Ludwik Solski State Theatre School and the Stella Adler Academy of Acting & Theatre ― Los Angeles; she is also a holder of scholarship from the Theatre Institute in Barcelona. She caught the attention of a wider audience in Skorumpowani by Jaroslaw Żamojda, in which she portrayed the main protagonist. In 2010, she played the leading character in Flying Pigs by Anna Kazejak, who was a tenacious and tough fan of football. Her acting talent truly blossomed in Lose to Win, in which she portrayed Agata Mróz, winning the recognition of film critics and the hearts of audiences. Her role in Secret Wars by Patryk Vega was a clear proof that is a chameleon of Polish cinema. She has recently played leading characters in films by Juliusz Machulski (in Volta comedy) and Bodo Kox (in The Man with the Magic Box). One of her latest films is also Botoks by Patryk Vega, in which she has created a very expressive character. Olga is currently preparing to perform in another film by Patryk Vega. She is also a theatre actress ― she plays in Dobry wieczór państwu on stage of the Polonia Theatre, in Sienkiewicz greatest hits, Ptaszki, and Pozytywni on stage of Imka Theatre, or Boeing, in which she has revealed her extraordinary talent for comedy and music.
Aistė Diržiūtė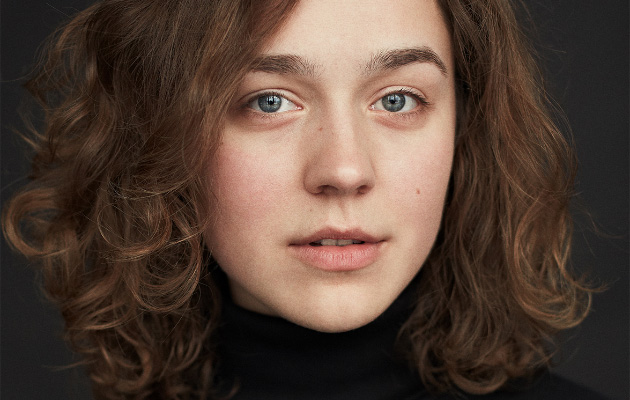 Aistė Diržiūtė is a Lithuanian film actress, best known for her role as Auste in The Summer of Sangaile (dir. Alante Kavaite). After premiere in Europe at the Berlinale (Panorama) in 2015, Diržiūtė was noticed by film critics and became the first Lithuanian actress named as one of the European Shooting Stars. The same year she graduated from Lithuanian Music and Theater Academy, starred in Lithuanian films Kings' Shift (dir. Ignas Miškinis), Back (dir. Gabriele Urbonaite) and made her debut in the Russian industry as Marina Malich in the biographical drama Kharms, directed by Ivan Bolotnikov. In 2016 she made her first English language film with a role as Joana in Ashes in the Snow (dir. Marius A. Markevičius). Later that year she started shootings in her second English language film with a lead role as Lauga in historical drama Ring of Kings (dir. Aigars Grauba). This year she started with participation in Berlinale Talents and moving to London.
Grimur Hákonarson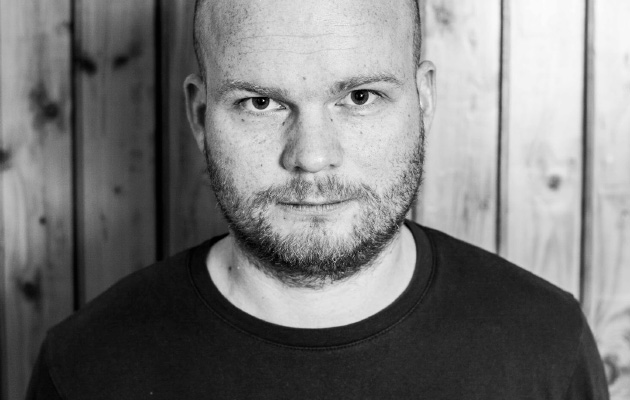 The Icelandic director Grimur Hakonarson graduated from FAMU — Film Academy of Performing Arts in Prague 2004. Before he went to film school he made several low-budget movies, some of them are well known in Iceland, like the documentaries about the unemployed musician Vardi, Vardi Goes on Tour (2000) and Vardi Goes Europe (2002). His graduate film from FAMU, Slavek the Shit (2005), was the first film that got international attention. His next short film, Wrestling was premiered in Locarno Film Festival 2007 and is one of the most successful short films from Iceland. Grimur's first feature film, a local comedy called Summerland (2010), was screened in Icelandic cinemas and was well received. In May 2012 Grimur premiered his documentary, A Pure Heart, in Skjaldborg FF and won the main prize, the "Einar award". Grimur's new feature film, Rams, about two warring sheepfarming brothers, was premiered in Cannes FF 2015 and won the top prize in the Un Certain Regard section. It is now doing the international festival circuit and has already won 22 prizes. It has been shown in prestigious festivals like Telluride, Toronto, Karlovy Vary, Sundance and Busan. In addition, the film also won the Golden Angel of Tofifest in 2015.
Katarzyna Herman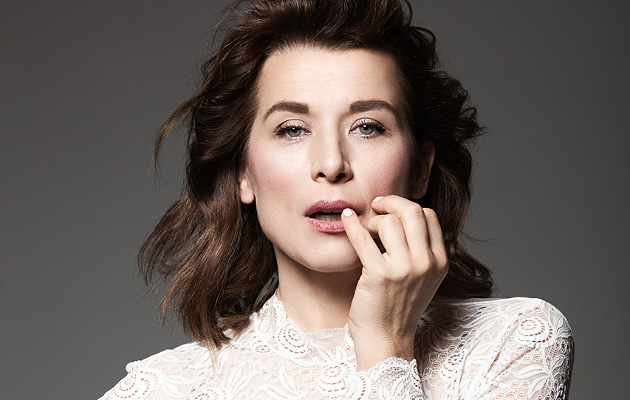 fot. Weronika Łucjan-Grabowska
An actress performing in cinema and theatre. She has graduated from the Aleksander Zelwerowicz National Academy of Dramatic Art in Warsaw with distinction. She made her acting début in Marriage at Zygmunt Hubner Theatre in Warsaw, and she was affiliated with that theatre for many years (she performed in the total of 30 plays, e.g. as Masha in Three Sisters and the daughter in King Lear). She has performed on stage of Nowy Teatr, the Dramatic Theatre of the Capital City of Warsaw, and TR Warszawa, for several seasons. She is known to wider audiences for her performances in such films as Panie Dulskie by Filip Bajon, All That I Love by Jacek Borcuch, Oszukane by Marcin Solarz, or Love and Dance by Bruce Parramore, or such TV series as Druga szansa or Magda M. She was also fortunate in selecting directors, who would later win awards at international film festivals: she played in The Lure by Agnieszka Smoczynska, in two films by Tomasz Wasilewski ― In the Bedroom and Floating Skyscrapers, and also in three films made by Agnieszka Holland ― Ekipa, Janosik: A True Story, and Spoor (the Polish candidate for Academy Awards). The actress has recently completed her work in Back Home by Magdalena Łazarkiewicz, and in the latest film to be released by Wojciech Smarzowski. She would love to play in a comedy, although not necessarily in a romantic one.
Anita Piotrowska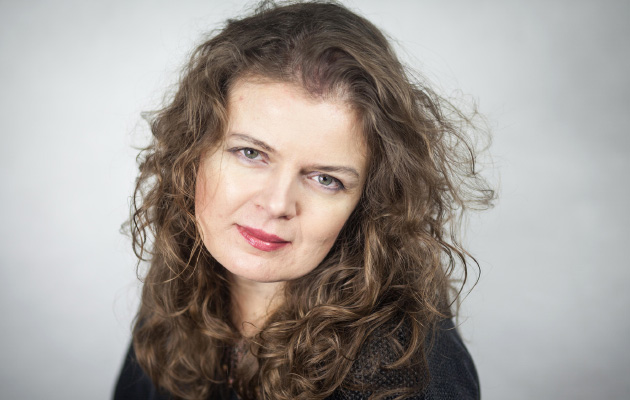 She is a film critic working for "Tygodnik Powszechny" weekly. She also writes for "Charaktery" monthly magazine dedicated to psychology, and for "Kino" magazine. She is a co-author of such publications as: Panorama kina najnowszego (A Panorama of Latest Cinema), Szukając von Triera (Looking for von Trier), Encyklopedia kina (Encyclopaedia of Cinema), Encyklopedia filmu religijnego (Encyclopaedia of Religious Films), Nowe kino Turcji (New Turkish Cinema), or Polish Cinema Now!. She is a member of FIPRESCI. She was a juror during numerous film festivals, both in Poland and abroad. In addition, she works for the Krakow Film Festival, and helps create its documentary section. In 2014, Anita Piotrowska received an award from the Polish Film Institute, in the film criticism category.
Tomasz Tyndyk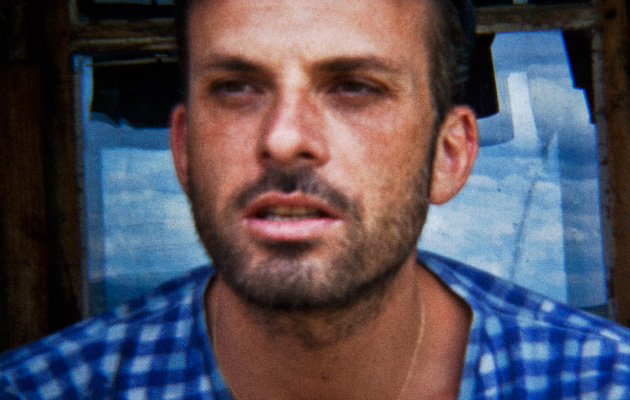 He was born in 1975. In 1999, he graduated from the Lodz Film School and later the same year made his acting début with the brilliant role of Dawid in Unidentified Human Remains and the True Nature of Love, which brought him a number of prestigious awards. Since that time, he has appeared in several dozen stage plays and cooperated with the most talented theatre artists, including Grzegorz Jarzyna, René Pollesch, Krystian Lupa, Michał Borczuch, and Krzysztof Warlikowski, to name a few. He has worked in TR Warszawa for many long years, but also makes guest appearances in other theatres, including independent ones. Tomasz Tyndyk has become popular with wider audiences, thanks to his roles in such films as Piggies (2009), Secret (2012), In the Bedroom (2012), United States of Love (2016), or Satan Said Dance (2016). He is not only a talented actor, but also a photographer. He is currently studying at the Institute of Creative Photography in Opava (the Czech Republic). He works for exclusive magazines, such as "Uroda Życia" or "Post Magazine".
Greg Zgliński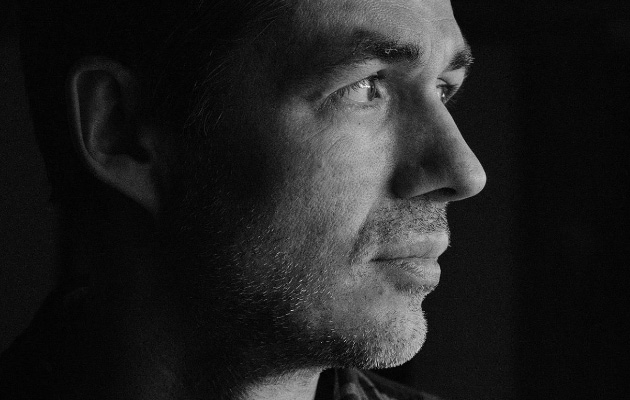 He is a film director, but also a producer, screenwriter, editor, and composer of film music. He was born in Warsaw, in 1968. After graduating from a secondary school, he attended a pantomime school and also spent one term in a school of acting in Switzerland, where he lived for 15 years. He has graduated from languages schools in France and Australia. In 1996, he received a certificate of completion at the Department of Film and Television Direction of the Lodz Film School, under the artistic supervision of Krzysztof Kieślowski. In the years 2005–2009, he was a member of the Zürcher Filmstiftung Film Commission in Switzerland, and of the Polish and Swiss Film Academies. His professional work includes such films as One Long Winter Without Fire (2006, Swiss candidate for Academy Awards in the Best Foreign Language Film category), Courage (2011, Best Second Film and Script at Gdynia Film Festival), and Animals (2017, world première at Berlinale, in the Forum section). He is also an author of TV series: For better and for worse, Pitbull, The Londoners, Paradox and The Crime.