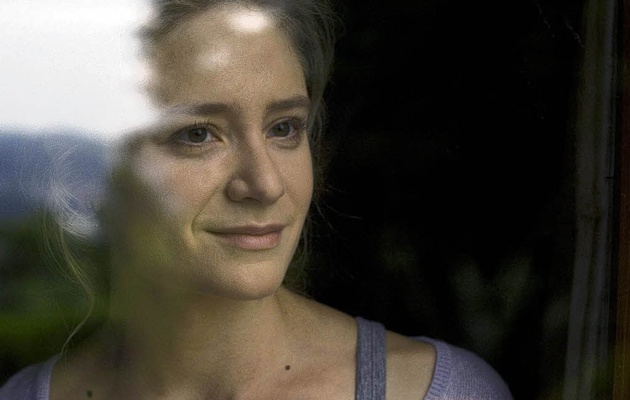 The winner of Berlinale Silver Bear, two European Film Awards and "German Oscar" will come to Toruń for Tofifest. During the opening gala she is going to receive a special award. After Holland, Meszaros or Janda, Jentsch is another important woman of European cinema, whose  significance has been acknowledged by the festival.
Julia Jentsch comes to Toruń to receive the award for the rising talent of European cinema. Her remarkable performance in The Edukators, 33 Scenes From Life, and most often awarded in Sophie Scholl – The Final Days proved that Jentsch is a talented and versatile actress. Moreover, she is not afraid of playing insolent characters, disagreeing with reality and conditions that surround them.  And that was one of the main arguments for the organizers of the "insolent" Tofifest festival to grant their first, special actor's award to this German artist.
Her class was already noticed while she was playing in the Münchner Kammerspiele theatre in Munich. In 2002 she was chosen the best young actress in Germany by the Theater Heute magazine.
She came into prominence and appreciation after her performance in The Edukators [2004, Die Fetten Jahre sind vorbei] by Hans Weingartner. The film, considered as youth manifesto against the affluence and abnegation of German middle class, gained her huge popularity in whole Europe. Jentsch played a young, rebellious girl named Jule who thinks that "rich middle class people" are responsible for all the problems in the world.
2005 was a breakthrough year for her. She played the title role in the drama Sophie Scholl – The Final Days [Sophie Scholl  - der letzten tage], directed by Marc Rothemund. That was the film which fully showed her brilliantly formed talent for acting. The story is based on true events of 1943, when a group of youn Germans from Munich opposed Hitler's authorities and formed a secret organization called "White Rose". The organization was soon crushed and its founders were sentenced to decapitation – including a student, Sophie Scholl. Critics emphasized her precise, sometimes even ascetic performance, able to show the whole range of emotions with minor gestures. Jentsch was showered with awards: Silver Bear at Berlin Film Festival, European Film Awards from the jury and from the audience, "German Oscar" - German Film Award. Starting from that point she became one of the first class European actresses.
Julia Jentsch's Polish episode is of great importance for Tofifest. The actress was the author of one of the most interesting creations in Polish cinema of the last few years, playing the main part in 33 Scenes From Life [33 Sceny z życia] by Małgorzata Szumowska. Julia plays the role of a young artist – a photographer – who is hit by a sequence of life tragedies – both parents' death, breakup of relationship. "Jentsch [...] is continously changing her way of interpretation during the film – sometimes she is a little baby, a cynical woman, some other time she is a hysterical girl. Thanks to that, seemingly obvious plot keeps you on the edge of the seat till the last minute", wrote a reviewer of Stopklatka.pl. This role shows her as a magnificent, versatile cinema artist.
The Tofifest guest also appeared in other famous productions – I Served the King of England [Obsluhoval jsem anglického krále, 2007] by Academy Award winner Jiri Menzel and Downfall [Der Untergang, dir. Oliver Hirschbiegel].
Despite so many successes, Julia is still a modest person who keeps both feet on the ground. When asked whether she feels "a star", she answered: "This notion is used towards everyone and everything, that is why it is completely meaningless".
Julia Jentsch comes to Toruń on 26 June. During the opening gala she is going to receive Tofifest Special Award. The following day, 27 June, there is a scheduled meeting with the actress, open for all the viewers and inhabitants of Toruń. Jentsch's visit will be accompanied her films review.