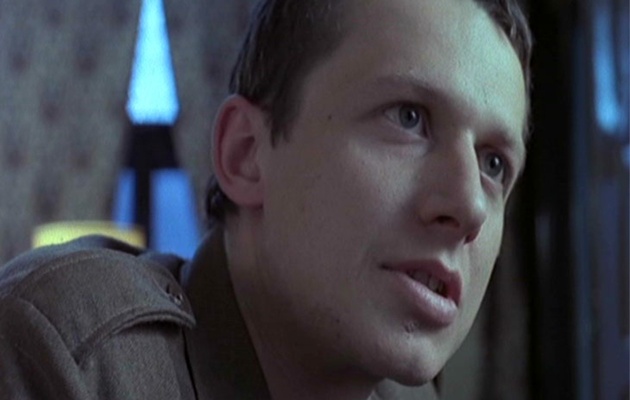 Five Time Gdynia Polish Film Festival Best Actor award winner, an indisputable Polish cinema celebrity. A versatile actor — whether in the so-called cinema of moral anxiety, or in "Psy" always creating expressive film characters. During communism, an actor always put aside, due to disloyal denotation of his films. For his permanent strength, uncompromising character, and free of all mechanisms film career, Tofifest grants this year Special Golden Angel Award for Creative Rebelliousness to Boguslaw Linda.
"He is a single American actor in Poland" — said about Linda the chairman of Polish Filmmakers Association, Jacek Bromski. Linda was born in Torun, and as Copernicus turned over our knowledge about the solar system, Linda in the same way turned over the image of a man in Polish cinema.
Linda's credo is extremely similar to that of Tofifest: "To be free. To retain freedom in what we do, even if the reality tries to limit us" — he stated in one of the interviews. The actor does not take himself or his job too seriously. A clear evidence is given by a great episode from a film "Haker", where played by Linda Mr Tosiek complains on… Linda himself, who he blames for ruining his life. Actors love Linda the director as well. "He provides such comfort that you really feel like working for him" — said actress Edyta Olszówka, who played in one of his films. Linda has great memories from his hometown Torun [born 1952]. "Bringing up. It is where I was learning the essence of being Polish… But I also skipped school and drank wine on the Vistula shore. That's Torun. It was cool."
Tofifest presents its award to Linda for rebellious nature, which his career is characteristic of. 30 years ago he already received wide acclaim for his first productions, but only in December 2009 he got the Cybulski Award, which he could not win due to martial law. He recalls it with a pinch of regret: "I think I deserved it because I had not existed in that country for six years, although I had been working every single day. I directed 'Kobieta Samotna', 'Przypadek', 'Dreszcze', which ended up 'on the shelf'."
Linda won the Award for Best Actor at Gdynia Polish Film Festival five times: in 1981 for "Goraczka", in 1987 double award for then distributed "Przypadek" by Krzysztof Kieslowski,, and "Magnat" by Filip Bajon, in 1988 for "Kobieta Samotna" by Agnieszka Holland, in 1995 for the title role in "Tato" by Maciej Slesicki. His film debut was 1973 TV series "Czarne Chmury". His first feature film was 1976 "Dagny". Unfortunately, many of his films from 1981-1982 got censored and distributed after the year 1987. The communist government did not let him star along with Maryl Streep in "Sophie's Choice". "I got a hint that it would be better if I didn't play there, because it was an anti-Polish production" — said Linda. Linda played in two great films by Agnieszka Holland, both of which ended up on shelves instead of cinemas — "Goraczka" (1980) and "Kobieta Samotna" (1981, distributed from 1988). The same happened to Kieslowski's "Przypadek" (1981, distributed from 1987). He also acted in Andrzej Wajda's "Czlowiek z Zelaza" (1981), "Dreszcze" (1981) by Wojciech Marczewski, "Matka Krolow" (1983) by Janusz Zaorski, and in "Zabij mnie, glino" (1987) by Jacek Bromski. He played characters having existential issues, facing in their lives crucial choices, struggling with the reality. In 1988 he directed his first film "Koniec".
At the beginning of the 1990's, Linda completely changed his image. The macho of Polish cinema was born in such films as "Kroll" (1991), "Psy"(1992), and "Psy II: Ostatnia krew" (1994) by Wladyslaw Pasikowski. He quickly achieved a status of a celebrity, and became the idol of the youth. Lines spoken by his characters became widely famous and got incorporated into common language.
In the 90's Linda played under many directors, both in commercial, and artistic films: "Jancio Wodnik" (1993) by Jan Jakub Kolski, "Prowokator" (1995) by Krzysztof Lang, and "Tato" (1995) by Maciej Slesicki, controversial "Szamanka" (1996) by Andrzej Zulawski, Szczesliwego Nowego Jorku (1997) by Janusz Zaorski and "Sara" (1997) by Slesicki. In 1999 he had a remarkable role as priest Robak in Wajda's "Pan Tadeusz", and in 2001 he played Petronius in Jerzy Kawalerowicz's "Quo Vadis".
The biggest Polish project by Linda is another controversial film — "Tajemnice Westerplatte" ("Westerplatte's Secrets"). The film might show the true story of Westerplatte's defence in September 1939. However, it is attacked by the followers of the wide-spread version of events. Linda plays the main protagonist — major Henryk Sucharski.
Linda also directed "Seszele" in 1990, in the year 2000 a comedy — "Sezon na Leszcza", and in 2006 a very interesting "Jasne blekitne okna", starring Joanna Brodzik and Beata Kawka.
Boguslaw Linda will receive the Golden Angel during the festival's closing cereomony on 2 July 2010 in Baj Pomorski Theatre. We will also see LINDA SPECIAL series, featuring "Jasne blekitne okna", "Danton", "Przypadek", and "Miasto krolow".