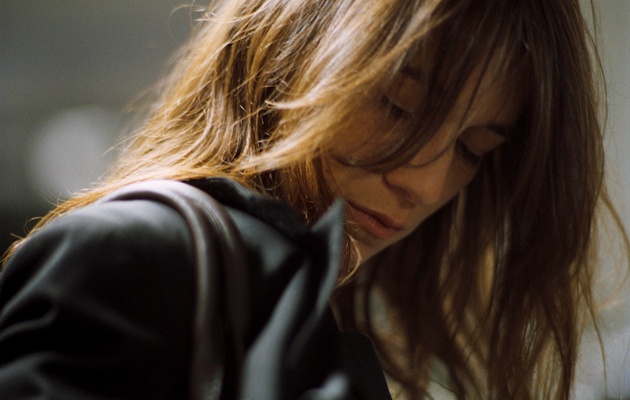 The newest work of Patrice Chereau who won in Cannes, Berlin and Ceasar Award - "Persecution"... – will be screened at the opening of International Film Festival Tofifest 2010. Great characters played by Charlotte Gainsbourg and Romain Duris underline an unusual and abstract atmosphere of Paris, where the action goes in.
'Persecution' – an interesting experiment - is one of the most abstract Chereau's movies. Without beginning and ending, it was made from casual, contrasting, a bit strict and colorful shots edited in a spontaneous and illogical way. The form reminds a photo album, what turns out to be deliberate and thought action. The abstraction of characters' situation isn't the most important element. We follow those persons in the world where loneliness dominates, and chaos, love alienation and lack of feelings as well. 'This is a film about decision – about a choice of forgetting misfortune. I saw this kind of human once. I even know him very well. He fascinates me and involves the whole my imagination', the director said.
The script, mostly based on autobiographic director's experiences, came into being with Anne–Louise Tridivic with whom Chereau had cooperated in previous four films. Even though it needed longer work, shots were made in less than month, at the turn of October and November 2008.
Thanks to well-matched cast, it was possible to create intensive psychological drama, telling about mysterious, odd and difficult to understand labirynth of unrealised, egocentric and passionate love. In a masterful way Charlotte Gainsbourg and Romain Duris expose to viewer their most intimate side of emotions.
Nevertheless, there is one more character in this unpredictable and strange game of feelings and passions – Paris. Its atmosphere, caught on the screen as if it had been casually, is devoided of bourgeois wealth and glamour. Being closer to the reality of simple life, bars and cheap lofts, the metropolis gains ordinary character and underlines characters' love exhaustion, their lostness in empty and cold city space.
Chereau is one of the most entitled creators of European cinema. He made his debut in 1974, by adaptating James Hadley Chasee's novel 'Flesh And The Orchid', a detective film with Charlotte Rampling and Simone Signoret. In 1983 he shot his first acclaimed film – a thriller 'The Wounded Man' with Jean-Hugues Anglade. He got the glory and made an artistic success with 'Queen Margot' (1994) with Isabelle Adjani and Vincent Perez, for which he got The Jury Award For The Best Film in Cannes. 'Intimacy' (2001) was a controversial and experimental film enterprise awarded with Ceasar for the Best Directing. As an actor, Chereau appears on the screen sporadically and usually in supporting roles. He acted in: 'Danton' (1982) by Andrzej Wajda, Michael Mann's 'The Last of The Mohicans' (1992) and Michael Haneke's 'The Time of The Wolf' (2003).
PERSECUTION
Directed by Patrice Chéreau, France/ Germany 2009, 100'
Cast: Romain Duris, Charlotte Gainsbourg, Jean-Hugues Anglade, Gilles Cohen, Alex Descas
Writers: Patrice Chereau, Anne-Louise Trividic
Editing: Yves Cape
Music: Eric Neveux
Produced by: Bruno Levy
Festivals / awards: 2010 — nomination for the Ceasar Prize (best supporting actor - Jean-Hugues Anglade)