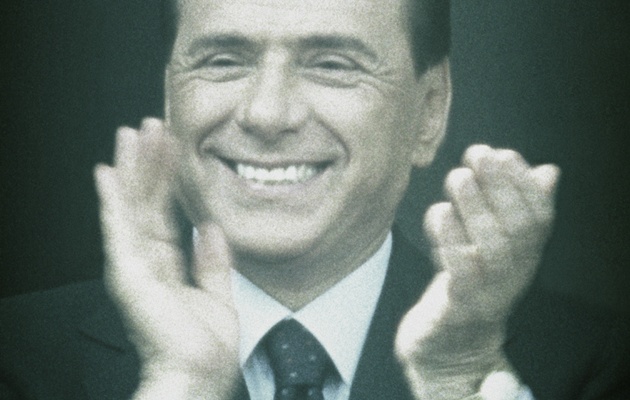 The best documentaries of the world in Power of Reality section! This event was was programmed by Planete Doc Review Festival creator, Arthur Liebhart. "Videocracy" about Silvio Berlusconi and Caesar awarded documentary about Henri-Georges Clouzot – "Inferno", to name a few.
Arthur Liebhart is undoubtedly one of the best Polish specialists at the documentary field. He is also the creator of the prestigious Planete Doc Review Festival. This year, he agreed to program the first documentary section in "the outspoken Tofifest" history. Thanks to him we will see five fascinating, full-length documentaries from this and last year.


Undoubtedly Erik Gandini's "Videocracy" is the most known one. A shocking story about the Italian prime minister, Silvio Berlusconi, and his impact on this country. But it is not about political influence. Document focuses on is authority over Italian television screens. For over 30 years this one man, a true media magnate, controls the entire country through his media, the largest in Italy. Erik Gandini ahd documented this terrifying experiment which Italian society is undergoing three decades.


Windfall for fans of cinema history is undoubtedly the Serge Bromberg's and Ruxandry Medrea's documentary "Inferno", talking about a Henri-Georges Clouzot loud film, "L'Enfer" [Inferno] of 1964, further – the surprising wings of its creation. The idea of "L'Enfer" had had to redefine the boundaries of cinema. Shots ended tragically, Clouzot was taken out of plan by ambulance, with a diagnosis of heart attack. Found after 50 years unfinished movie, impresses: blaze of colors resemble narcotic experiments, sweaty atmosphere of lustful eroticism...


The image "A Film Unfinished" directed by Israeli Yael Hersonski brings us to the Warsaw ghetto in 1942. Director decided to investigate the background of the movie, which the Third Reich Propaganda Office made in May 1942 in the Warsaw ghetto. Laborious analysis of the shots, archives and records had shown that the documentary is another Nazi's propaganda myth, and a "normal" life from the beginning to the end has been arranged, under the watchful eye of SS-guards.


Two other images tell us about animals and… sauna, which strangely resembles confessional. The French document "Nenette" is a story about... female orangutan which lives in the Paris Zoo. This history shows how close for human animals may be. Finally, "Steam of Life" is close-up to the place where Finns talk about their innermost feelings about life, love and family. In Finland this kind of place is a sauna – in Scandinavia perceived as a sanctuary.