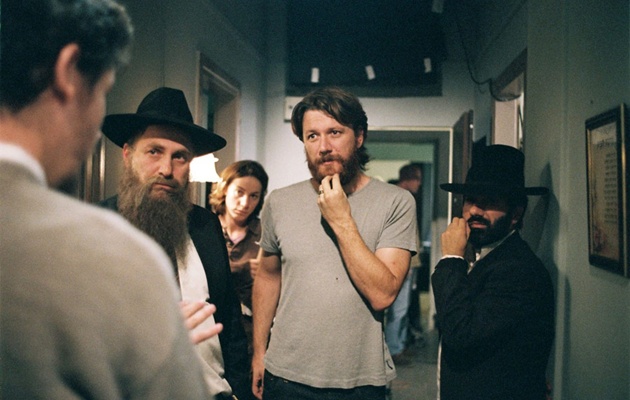 Controversial film about homosexual love in an ultra-Orthodox Jewish community "Eyes Wide Open" and a reason for political scandal – Romanian "Francesca". These films close the bid of ON AIR competition under Tofifest Festival in Toruń. ON AIR is the most important point of Tofifest where starts debuts and second films compatible with the lading slogan of the festival "Because everyone has a rebel inside".
Films of ON AIR competition are controversial images, talk about subjects which force for discussion. This year movies will be judged by international Jury, which will include a director of famous Spanish "Yo, cambien!/Ja też" – Alvaro Pastor, co-founder of the Dutch Film Festival in Rotterdam program – Rik Vermeulen, derived from Toruń actress – Olga Bołądź, well-known creator of documentaries – Jacek Bławut and film expert and co-founder "Ha!art Magazine" – Piotr Marecki.
We have already described six competitive titles, time now for the last two.
Eyes Wide Open (Israel, France, Germany, 2009), called by critics a "Jewish Brokeback Mountain", is a film directed by debutant Haim Tabakman. Courage of an artist, who created a film about homosexuality among Orthodox Jews, literally described words from TheIndependetCritic.com site: "the Orthodox Jewish community is even less tolerant than the Taliban". This is a story of Aaron who is a respected member of Jewish community in his forties who leads quiet and orderly life in the orthodox quarter of Jerusalem. The routine of his daily life is broken by Ezri – nineteen years old student who unexpectedly visits Aaron's shop. Between men born feelings which turns into passion and lust. Orthodox community will not allow for it.
"Eyes Wide Open" is the one of the most interesting Israel films from recent years. It tells openly about the homosexual love between men which is forbidden in Judaism. TheIndependetCritic.com critic wrote about this film – "Most disturbing and maddening scenes as we see Aaron's passion give way to overwhelming guilt, shame and inner torment. His response to wrestling with his own inner demons and the actions of his community will leave you thinking and feeling and discussing for days after viewing the film".
The power of film's message was appreciated by many festival juries. The image was taken to the selection of the Cannes Film Festival; it received the Israeli Film Academy awards, the Grand Prix of Ghent International Film Festival, an acting prize at the Jerusalem Film Festival and the John Schlesinger Award at the Palm Springs International Film Festival.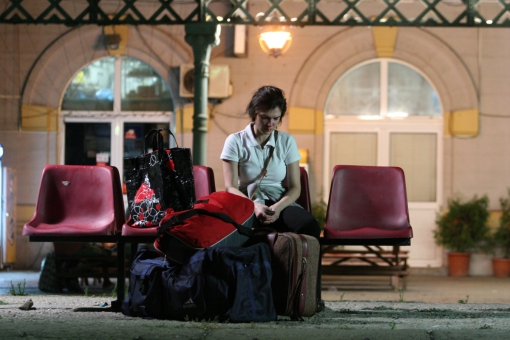 Francesca is the second film from Romania in this year's Tofifest. It was directed by Bobby Păunescu and it is his feature film debut. Main role was played by beautiful Romanian model and actress Monica Barladeanu. "Francesca" is a film which raises the problem of earning immigration from East Europe countries to the West. It is very important issue for modern Romania. It confirms the fact that Tudor Cristian Jurigiu's film "Nunta Lui Oli" which takes part in Tofifest 2010 short films competition also talks about it.
Francesca is 30 years old and she works as a teacher at a kindergarten in Bucharest. Her parents have split up many years ago and she now lives with her mother, Ana. Francesca longs to immigrate to Italy. She quickly finds an agent who promises wonders. However, after some time she slowly begins to realize that this work can be a cover for the dirty interests and trafficking in women.
The film provoked a political scandal at the Venice Film Festival. Member of the Italian Parliament Alessandra Mussolini and the mayor of Verona Flavio Tosi tried to block the exhibiotion of the film at the festival. The reason was sharp words about both politicians who are well known for antimigrant attitude. In the dialogues Mussolini, granddaughter of Fascist leader, is called "a whore who wants to kill the Romanians" and Tosi "shitty mayor".
The director did not bend and did not change the film. In Toruń you will see the full version of Francesca.
We remind that in ON AIR competition take also part films like:
10 to 11 ("11'e 10 kala", Turkey-Germany-France 2009), directed by Pelin Ester; the Polish premiere in Toruń
Altiplano (Germany-Netherlands-Belgium 2009), directed by Peter Brosens and Jessica Hope Woodworth; the Polish premiere in Toruń
First of all, Felicia ("Felicia inainte de toate", Romania 2009) directed by Razvan Radulescu and Melissa de Raaf
Street Days ("Quchis dgeebi", Georgia 2010), directed by Levan Koguashvili; the Polish premiere in Toruń
To the Sea ("Alamar", Mexico 2009), directed by Pedro González-Rubio; the Polish premiere in Toruń
Women Without Men ("Zanan-e-bedun-e Mardan", France-Germany 2009), directed by Shirin Neshat; the Polish premiere in Toruń