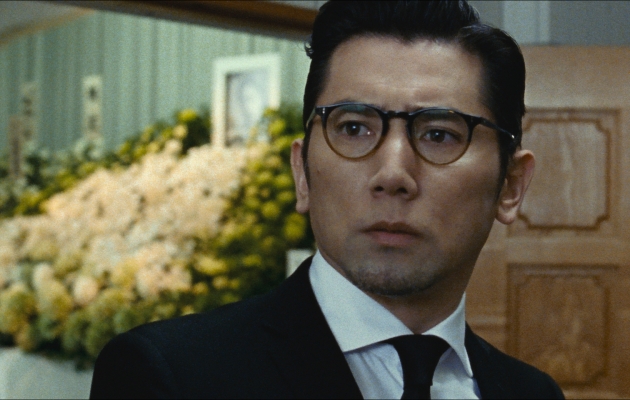 The madness of an unconventional carer of elderly people; an alien invasion that goes unnoticed; and friendship between a truck driver and a subtle writer – these are but a few subjects discussed in the films included in the Japanese section at Tofifest. Japanese cinema that has fascinated people for good 120 years will this time blossom in Torun.
The cinema of Japan offers a fascinating otherness that corresponds with the unique culture of that country. Japanese cinema is profound, contemplative, and wise, and such notable film-makers as Akira Kurosawa or Masaki Kobayashi are the ultimate masters of their work. The films that have made are now absolute classics of their respective genres. Tofifest is going to present the work of both experienced film directors, and those, who have started their career in the film industry.
Pensioners, Truck Drivers, and Writers
One of such films is the one made by Momoko Andō. "0.5mm" is a story about a young woman, who has an unconventional approach to taking care of the elderly male pensioners. The story deals not only with the cross-generational communication, but it also conveys a universal message that life can still be meaningful, even if we think that the best is already behind us. The films received awards for directing at the Shanghai IFF and in Yokohama, where it was also coupled with a special Jury Award.
"The Long Excuse" ("Nagaii iiwake") is a film about growing up and undergoing an inner transformation. The film was directed by Miwa Nishikawa and based on his own novel. The story is about two men, whose wives are killed in a car crash. One of them is a sophisticated intellectual and writer, while the other a simple truck driver. But fate decides that their lives will be bonded tightly, regardless.
Cannes in the Japanese style
The Japanese section at Tofifest will offer a closer look at the films that have represented Japan in recent years, at the most important film festival in the world – in Cannes.
One of such gems is certainly the winner of the Prize of the Ecumenical Jury in Cannes, i.e. "Radiance" ("Hikari") by Naomi Kawase. It is a warm melodrama taking place in a community of film-makers. In this love story, we see a young girl, who works as an audio description narrator, who translates film images into a language understandable to visually impaired people, and a famous photographer, who is gradually losing his sight. The man who is slowly losing his light and the woman chasing it start to have a passionate affection for each other...
Another film with a "Cannes mark" is "Harmonium" ("Fuchi ni tatsu") by Kôji Fukada. The film has received a Jury Award at Cannes, in the Un Certain Regard section. The film portrays a family living in the second decade of the 21st century and provokes questions about the changes that have affected the modern perspective of a family. Fukada uses his camera to show that the concept of "family" that we have used for decades is nothing more but an illusion.
American Identity
"Oh Lucy!" is a film that gives hope, some would say. Its director, Atsuko Hirayanagi, wants to tell us that it is never too late to chase the dreams one thought were lost for good. The main protagonist in the film is a woman in her fifties, who has worked in an office in Tokyo, "since forever". One day, an eccentric English teacher makes her adopt a new "American" identity and a new name, Lucy, while in class. That little detail starts an avalanche of changes. The film has been screened at the Cinéfondation section in Cannes, this year.
And last but not least, an example of cinema that is both unorthodox and surprising. Regardless of the fact that "Before We Vanish" ("Sanpo suru shinryakusha") by Kiyoshi Kurosawa is a science fiction film, it is an entirely different story than the popular "Transformers" franchise. The director does not offer a slick show, but creates a universal portrait of mankind facing a disaster, instead. This way, he demonstrates that in Japan even this film genre can be profound and contemplative.
The official partner of the Japanese section at Tofifest is The Japan Foundation.