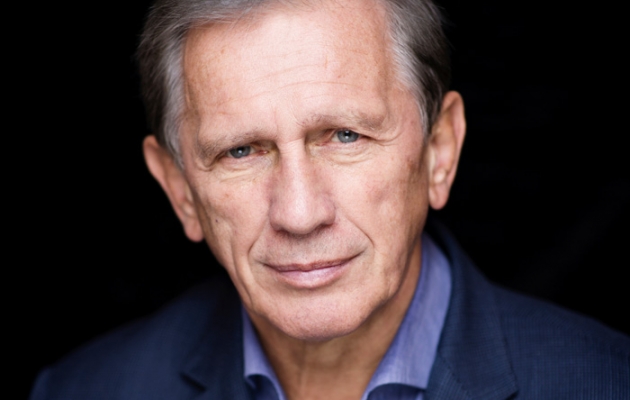 This year, a number of rebellious representatives of Polish cinema and theatre will add splendour to the 15th edition of Tofifest. Jan Englert, an outstanding actor and director, will receive a special Golden Angel for lifetime achievement. The artistic rebelliousness of Maciej Stuhr will be displayed in his directing début entitled "Milczenie polskich owiec" (which translates into English as "The Silence of Polish Lambs"). Malgorzata Kozuchowska, who grew up in Torun, will receive a Flisak of Tofifest, which is an award given to people of film from the region.
One of the important ingredients of the festival will be a new section – "HBO Specials" – dedicated to the most popular TV series of the season, including, for example, "The Deuce", which has won the hearts of both audiences and film critics in record time. The festival starts on 21st October, in Torun – naturally!
Englert has an Award and a Full Liability
There is no need to remind anybody about the merits and honours of Jan Englert. He is a magnificent actor, excellent director, and a teacher. My life has run such a course that I have become a company. And I do not mean a limited liability company, but a company with full liability, he says. It is that liability that makes him so unique, and so are his roles. We could admire his talent in such film productions as "Kanał / They Loved Life" by Andrzej Wajda, "Salt of the Black Earth" and "Pearl in the Crown" by Kazimierz Kutz, or "The Magnate" by Filip Bajon. And it is Jan Englert, who will receive a Special Golden Angel of Tofifest for lifetime achievement, when in Torun.
The Artistically Rebellious Maciej Stuhr
Presents His Directing Début
Stuhr has already worked with some of the best cinema artists, including Malgorzata Szumowska, Wladyslaw Pasikowski, or Janusz Majewski, to name a few, and with Krzysztof Warlikowski, for instance, when it comes to theatre. As a psychologist by education, he has a unique perspective on acting. During the festival, you will have a chance to discover a new face of Macierj Stuhr, as he will make his début as both a director and screenwriter with a film titled "Milczenie polskich owiec". The film is going to have its special screening at Tofifest, and it will surely create quite a stir, because it is a bold and rebellious début, just as everything else that Maciej Stuhr and Tofifest touch!
Kozuchowska Goes Back to Her Roots
The audience adores her most for her characters created in popular TV series, such as Hanka Mostowiak in "M jak Miłość", Natalia Boska in "Rodzinka.pl", or Monika Borecka in "Druga szansa". The number of personifications credited to Malgorzata Kozuchowska is systematically growing, while her commitment to charity activities serves as a reminder of putting your popularity to a good use. She has always emphasised that she comes from here, from Torun. So, there was no other choice for us but to present the jubilee Flisak Award – dedicated to people of film connected with the region of Kujawsko-Pomorskie and funded by the President of Torun – to Malgorzata Kozuchowska, who goes back to her roots.
The Dawn of the Porn Industry in Torun
"HBO Specials" — Great TV series on the big screen only at Tofifest, in a new section that includes the hottest productions of the season: a brilliant feminist social drama with a crime theme in the background and excellent cast; a chronicle of the birth of the American porn industry set against the background of the social revolution back in 1970s; and a new dark season of the Polish series about crimes committed on the borderland in the mountain region of Bieszczady, i.e. "Big Little Lies", "The Deuce" and "The Pack 2", respectively.