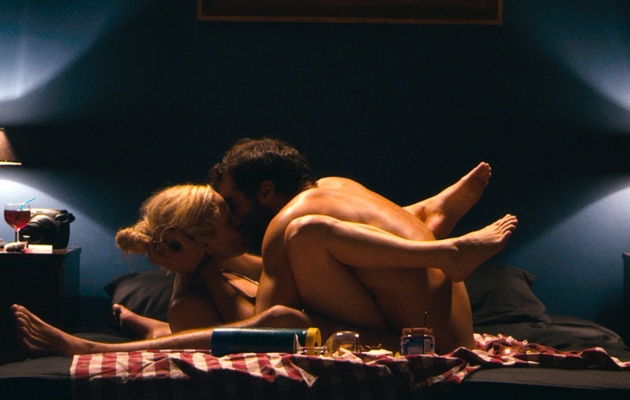 Screenings
20 October, 20:00 · Kino Centrum
Maria is running away on the highway. She is alone in her roaring SUV. Behind her, fire and a case full of money. In front of her, the hopeless vastness of the motorway. Only a day before she was a caring mother, a loving wife, a responsible daughter. Today she has gone rogue.
As Syllas Tzoumerkas put it: "Set in the fervent years of the collapse of the Greek economy, A Blast tells the story of a generation's disillusionment and radicalization. Maria starts her adult life with the best of intentions. Ten years after, no matter where she looks her world is cracking. Unwilling to reconcile with a life of unreturned care, lost dignity and broken-down desire to live, Maria attacks. She attacks herself, her past, the people she loves, her country and the perception of her sex in a relentless battle to find truth, in her and around her."
| | |
| --- | --- |
| Director: | Syllas Tzoumerkas |
| Screenplay: | Youla Boudali, Syllas Tzoumerkas |
| Music: | drog_A_tek |
| Cinematography: | Pantelis Mantzanas |
| Editing: | Kathrin Dietzel |
| Cast: | Aggeliki Papoulia, Vassilis Doganis, Efthymis Papadimitriou, Maria Filini, Themis Bazaka |
| Production: | Maria Drandaki, Titus Kreyenberg, Ellen Havenith, Jeroen Beker |
| Distribution: | Against Gravity |
| Awards: | MFF w Locarno / Locarno IFF – udział w konkursie głównym / Participation in the main competition (2014) |
Syllas Tzoumerkas was born in Thessaloniki. He studied theater, film-direction and acting in Athens, Utrecht and New York. He first made an impression with the 'dogma'-like short film The Devouring Eyes. After collaborating with prime TV-documentary shows on episodes related to political affairs and the 20th century history and literature, he directed his feature film debut Homeland, a bitter saga about a family and a country in free fall.
Filmography:
2014 – A Blast
2010 – Homeland