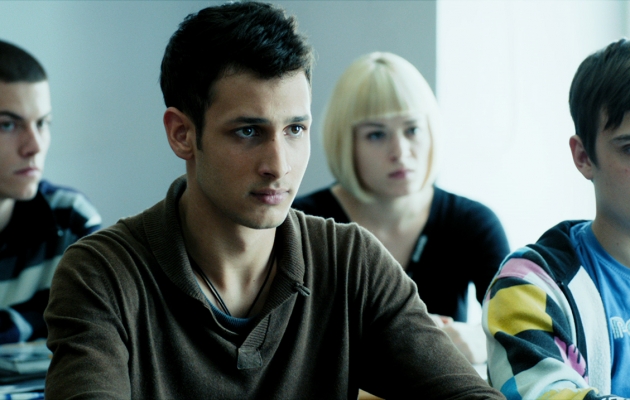 Screenings
22 October, 13:00 · Od Nowa – new hall
Due to a huge difference in the way they perceive life, the relationship between students and their new German language teacher becomes critically tense. When one of the students commits suicide, her classmates accuse the teacher of being responsible for her death. The realisation that things are not so black and white comes too late...
According to director's own words: "I think film art should address issues which reflect the national as well as global society. In Class Enemy this is achieved through the microcosm of secondary school students, who are an extremely vulnerable generation. As such they are — knowingly or unknowingly — sensitive to everything happening to them or around them."
| | |
| --- | --- |
| Director: | Rok Biček |
| Screenplay: | Rok Biček, Janez Lapajne, Nejc Gazvoda |
| Cinematography: | Fabio Stoll |
| Editing: | Janez Lapajne, Rok Biček |
| Cast: | Igor Samobor, Nataša Barbara Gračner, Tjasa Zeleznik, Tjasa Zeleznik, Robert Prebil |
| Production: | Janez Lapajne, Aiken Veronika Prosenc |
| Distribution: | Triglav Film |
| Awards: | MFF w Bratysławie / Bratislava IFF – Nagroda FIPRESCI / FIPRESCI Award (2013); MFF w Wilnie / Vilnius IFF – Nagroda dla Najlepszego Aktora, nagroda CICAE / Best Actor, CICAE Award (2014) |
Rok Biček was born in 1985 in Novo Mesto, Slovenia. Graduate from University of Ljubljana (UL AGRFT). Entered the world of cinema as a prominent student at Janez Lapajne's Poetika, an occasional academy for researching the art of film directing. He won several awards for his student films. Class Enemy is his directorial feature debut.
Filmography: