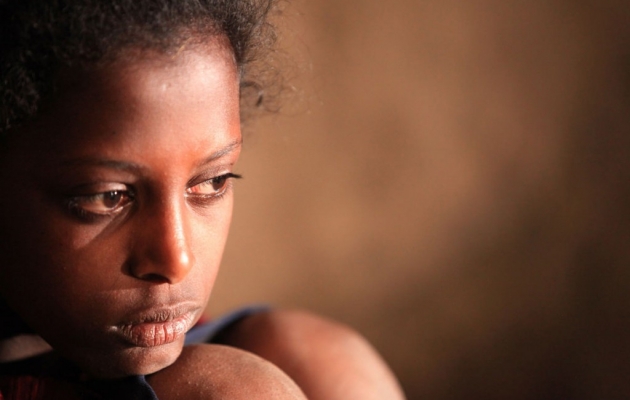 Screenings
19 October, 11:00 · Od Nowa – new hall
Meaza, a young lawyer and women's advocate in Addis Ababa, provides free legal services to the poor. When 14-year-old Hirut is abducted by a farmer who intends to marry her (in her village the practice of abduction into marriage is common and one of Ethiopia's oldest traditions), she shoots and kills him with his own rifle in an attempt to escape. Hirut is charged with murder, and Meaza takes on her case. Inspired by this young girl's courage, Meaza boldly embarks on a collision course between enforcing civil authority and abiding by customary law, risking the continuing work of her women's legal-aid practice to save Hirut's life. Drama based on true events.
| | |
| --- | --- |
| Director: | Zeresenay Berhane Mehari |
| Screenplay: | Zeresenay Berhane Mehari |
| Music: | Dave Eggar, David Schommer |
| Cinematography: | Monika Lenczewska |
| Editing: | Agnieszka Glińska |
| Cast: | Meron Getnet, Tizita Hagere, Rahel Teshome |
| Production: | Emanuel AG, Carrie Lynn Certa, Leelai Demoz, Angelina Jolie, Zeresenay Mehari, Mehret Mandefro |
| Distribution: | Bomba Film Sp. z o.o. |
| Awards: | Festiwal Filmów Niezależnych Sundance / Sundance FF – Nagroda publiczności World Cinema Dramatic / Audience Award World Cinema Dramatic (2014) / MFF w Berlinie / Berlin IFF – Nagroda Panorama Audience Award / Panorama Audience Award (2014) |
Zeresenay Berhane Mehari is a writer and director with more than a decade of experience making films. Born and raised in Ethiopia, Mehari moved to the US to attend film school. He founded Haile Addis Pictures to produce his first narrative feature film, Difret (2014). He has a BA degree from USC's School of Cinematic Arts.
Filmography: