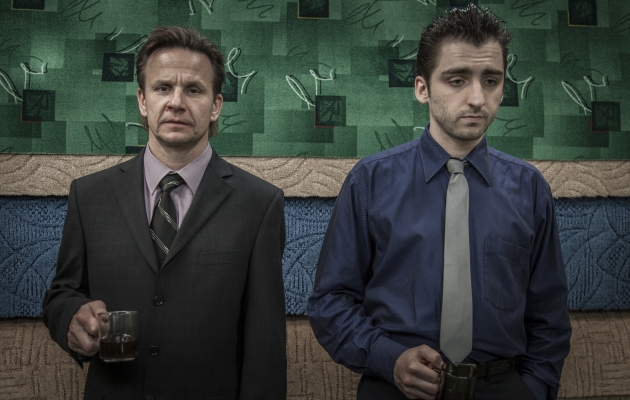 Screenings
20 October, 12:00 · Od Nowa – new hall
An owner of a carpet shop decides to save his collapsing business and hire marketing specialists. Unfortunately, instead of experts, two fraudsters, who go by the names Kebab and Horoscope respond to the advertisement. Their arrival and the "corrective programme" implemented ad hoc will not only change the company and the lives of its employees, but also trigger a chain of unexpected events, in which the leading roles will be played by: a shy cashier, who shares her apartment with a neurotic mother; an accountant, who tries to find true love on the Internet; a catty porter, and an unpredictable electrician, whose greatest fear is… high voltage. Thanks to this kaleidoscope of personalities, the two conmen ready to do everything will soon realise that life can be just as sophisticated, as a pattern on the most expensive Arabian carpet.
| | |
| --- | --- |
| Director: | Grzegorz Jaroszuk |
| Screenplay: | Grzegorz Jaroszuk |
| Music: | Wojciech Mazolewski |
| Cinematography: | John Magnus Borge |
| Editing: | Aleksandra Gowin |
| Cast: | Bartłomiej Topa, Piotr Żurawski, Barbara Kurzaj,Tomasz Schuchardt, Justyna Wasilewska, Marek Kalita, Dorota Kolak |
| Production: | Agnieszka Kurzydło |
| Distribution: | New Europe Film Sales |
| Awards: | Gdynia Film Festival – udział w konkursie głównym / participation in the main competition (2014) |
Grzegorz Jaroszuk was born in 1983, in Warsaw. He graduated from the Faculty of Directing at the Film School in Łódź, in 2011. During his studies, he made six short films. In 2011, he made a short film titled Frozen Stories, which won the hearts of jurors at the IFF in Locarno, and won many awards at film festivals in Munich, Moscow, Dresden, and other places. Kebab & Horoscope is his full-length debut.
Filmography: