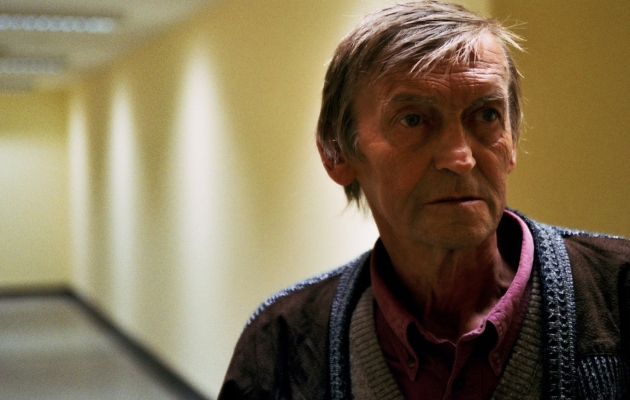 Screenings
22 October, 18:00 · Od Nowa – new hall
The protagonists in Parasite are an old and ailing man and a young woman with a child. The man resigns from his work at the factory and loses control of time, as the result of being torn from the rhythm of work. He cannot sleep or eat and he is drying out, while she and the baby are like one organism joined together. But being so close to each other is based on dependence and inequality. The child has the strongest bonds with life and it is gluttonous and sucks out all energy; the woman is condemned to violence, even if she is free for a moment, while the Old Man has nowhere to draw his strength from, as he is separated from the factory. When they make attempts to live together, they become the Holy Family à rebours. Their lives they randomly share with each other are comprised of oppressions that interpenetrate and merge into one. The film will not only let us observe the monotonous everyday life of the protagonists but the process of decline in their lives.
| | |
| --- | --- |
| Director: | Anka Sasnal, Wilhelm Sasnal |
| Screenplay: | Anka Sasnal, Wilhelm Sasnal |
| Cinematography: | Wilhelm Sasnal |
| Editing: | Beata Walentowska |
| Cast: | Joanna Drozda, Jerzy Gajlikowski, Wojtek Słowik |
| Production: | Anka Sasnal, Wilhelm Sasnal |
| Distribution: | Filmpolis |
Anka Sasnal (born on 30th October 1973, in Tarnów) is a film director, screenwriter, and editor. She studied Polish philology at the Pedagogical University of Kraków and gender studies at the Jagiellonian University. She lives and works in Kraków.
Wilhelm Sasnal (born on 29th December 1972, in Tarnów) is a painter and filmmaker. He studied architecture at the University of Technology and painting at the Jan Matejko Academy of Fine Arts in Kraków. He lives and works in Kraków.
Selected filmography:
2013 – Parasite
2011 – Z daleka widok jest piękny