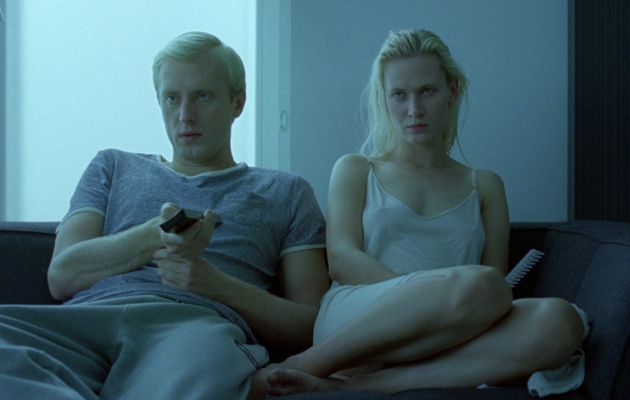 Screenings
20 October, 13:00 · Kino Centrum
Fragments is a collection of loosely connected scenes that demonstrate the breaking up of a relationship and the collapsing of the world to which the main heroine is hanging on so tightly. Anna and her partner are leading a comfortable life — they have well-paid jobs and visit expensive restaurants, have intense sex life and, go jogging in the morning. However, this bourgeois lifestyle and the monotony that appears inescapable make Anna rot inside.
| | |
| --- | --- |
| Director: | Aga Woszczyńska |
| Screenplay: | Aga Woszczyńska |
| Cinematography: | Bartosz Świniarski |
| Editing: | Wojciech Rawecki jr. |
| Cast: | Agnieszka Żulewska, Dobromir Dymecki |
| Production: | PWSFTviT w Łodzi |
| Awards: | MFF w Cannes / Cannes FF – Quinzaine des Realisateurs (Directors Fortnight) (2014); Łodzią po Wiśle – Grand Prix, Nagroda za Zdjęcia / Grand Prix, Award for Cinematography (2014) |
Aga Woszczynska is a director, screenwriter, and anthropologist. She has graduated from Social Sciences at the University of Warsaw and from the Faculty of Directing at the Film School in Łódź. She is currently working on her full-length documentary debut and also developing a fiction project.