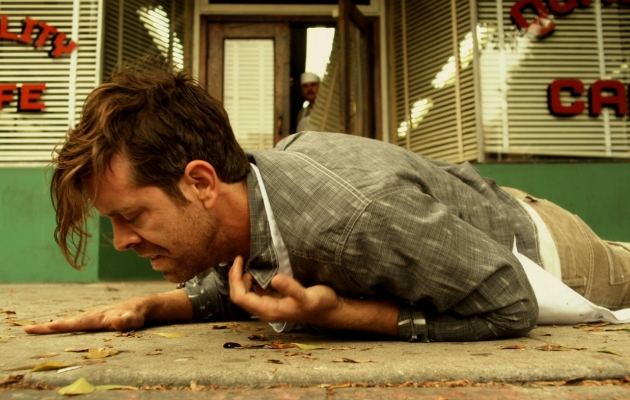 Screenings
22 October, 13:30 · Kino Centrum
Sequence tells the story of Billy, an average Joe whose life gets turned upside down literally overnight, as he wakes up one morning to realize the entire world has dreamed about him the night before. To make things worse, the dream was allegedly so traumatic that his girlfriend runs way from him, he gets fired from his job, and his run-ins with strangers get progressively more violent. Will Billy survive the weirdest, wildest day of his meager existence?
| | |
| --- | --- |
| Director: | Carles Torrens |
| Screenplay: | Carles Torrens |
| Music: | Zacarias M. de la Riva |
| Cinematography: | Kyle Klütz |
| Editing: | Andrew Coutts |
| Cast: | Joe Hursley, Emma Fitzpatrick, Ronnie Gene Blevins, Jayne Taini, Rubén Garfias, Richard Chagoury |
| Production: | Fortress Features, Katella Films |
| Awards: | FFK w Los Angeles / LA Shorts Fest – Nagroda dla najlepszego filmu festiwalu / Best of the Fest Award (2013); FFK w Clermont-Ferrand / Clermont Ferrand Short FF – Nagroda Canal+ / Canal+ Award (2014) |
Carles Torrens was born in Barcelona in 1984, where he lived until the age of 18. After moving to the United States to pursue a film degree, he graduated from Chapman University with two award-winning shorts under his belt: Coming to Town (2006), and Delaney (2007).