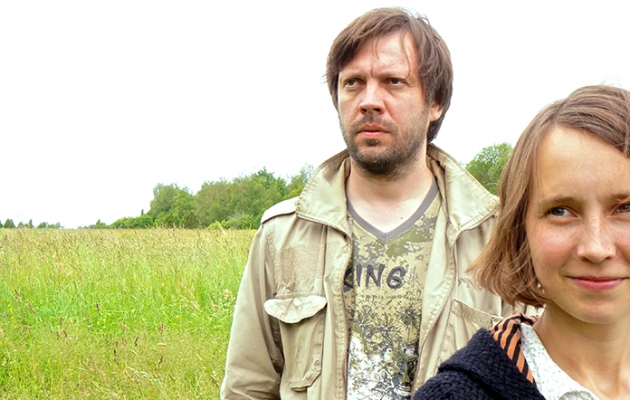 He is one of the most significant voices of the modern Estonian cinema. His film The Class stirred quite a range of emotions among the citizens of this Baltic state. As for Kertu (Love is Blind), it turned out to be a box-office success.
Ilmar Raag is a director, screenwriter, and a film producer. He was born in Kuressaare (Estonia), in 1968. He has studied at the University of Tartu and at the Ohio University.When taking a break in studying, he would go to the United States and get placements in production companies in Hollywood. He also worked for a number of years for the Estonian National Television (ETV), where he had his own film show. Later on, he was involved in television management, until he made August 1991 for ETV, in 2005. The film told a story about the Soviet invasion in Tallinn. His script won the third place in the Hartley-Merill Screenwriting Contest and the film itself triggered a wave of social discussions, concerning the form of historical narration. Two years later, Raag ended his cooperation with television and filmed his full-length debut, The Class, which was highly acclaimed all around the world. This resulted in the Estonian National Television asking the director to film a spin-off series, i.e. to develop certain subplots in the original film. The series is comprised of seven episodes — each of them is one hour long and focuses only on one character. Ilmar Raag is the author of only two episodes. "At first, it was just a bunch of personal memories. I figured that schools were the same everywhere. I remember that in my childhood schools were an arena of fighting and competing. I was not a victim, but saw what was going on in class. When preparing to make my film, I came to realise what else could happen. It was a shock," the director said in an interview for the "Eye for Film" online magazine. The Class brought the director a mention and a special prize at the IFF in Karlovy Vary, as well as a special prize and a mention of the FIPRESCI jury at the Warsaw Film Festival. In 2012, Raag made another film, A Lady in Paris. Anne is a young woman from Estonia, who is curious about the world. She decides to go to Paris and take care of Frida, a wealthy compatriot, who has lived in France for many years. The latest of his films is Kertu (Love is Blind), which was received favourably by the audience, during the Warsaw Film Festival last year. The film was also a box-office success in cinemas in Estonia, gathering a record-breaking number of audiences, thus becoming the most popular native film to have ever been shown in Estonia. This unusual love story circles around relationships between residents of a small village. In Kertu (Love is Blind), the director again discusses the subject of physical and psychical violence, both in the family and in the environment in which we should supposedly feel safest.
In addition to his involvement in films, Ilmar Raag is also a popular publisher of many prestigious Estonian magazines (including "Postimees" and "Eesti Päevaleht"). One of his most favourite films of all time is Breaking the Waves by Lars von Trier. He quotes Ingmar Bergman and Ridley Scott as sources of his inspiration. He admits that it would be impossible for him to work with a producer, who would not become his friend and partner in work.