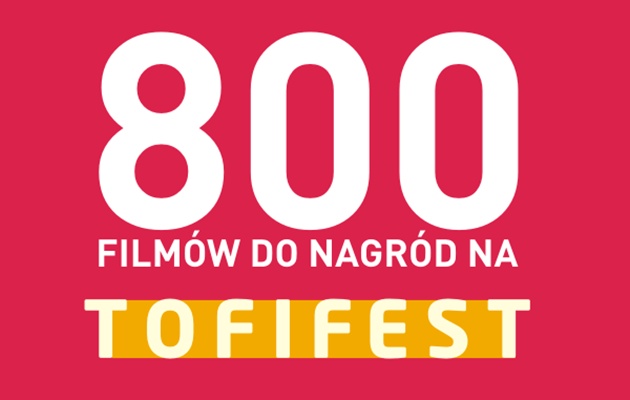 Film competitions of Tofifest festival in Toruń have set new records. This year 800 films from 62 countries of the world were submitted to compete for the Golden Angel Award. Tofifest also starts its warm-up – on 5 June the first concert event announcing the festival.
Filmmakers like rebellion. Toruń "insolent festival", the motto of which says: "Because everyone has a rebel inside", have attracted a record number of film submissions this year. Film productions were sent by both the most important producers and distributors as well as independent niche filmmakers for instance from Great Britain, USA, Azerbaijan, Malaysia, or even Chad. The result is even more enjoyable when we consider that it gives an almost 40 percent raise in comparison to last year.
But it is not about quantity records or the quality of cinema shown. The Toruń event presents films called "insolent", taking sides in a discussion on contemporary world. In 2010 filmakers compete for the main prize – Golden Angel – in three competitions: full-length ON AIR, short-film SHORTCUT and our national FROM POLAND. The former main competition have received a new name – ON AIR – and changed its profile. It presents only full-length debuts or second feature films of a given artist. SHORTCUT have also received a new profile – now it is open for animation, experiments and documentaries.
It is worth to plan the first week of holidays in Toruń [26 June – 2 July] righ now. Especially because you can purchase festival passes in advance online only until 10 June. This edition will show the first Polish retrospectives of Masters: Greek revolutionary and the father of political thriller i.e. Costa Gavras and enfant terrible of British cinema – Ken Russell. In the Phenomena Section cinema lovers will watch the first panorama of camp cinema entitled Camp Not Dead, from classic camp films to leading Polish productions of this kind.The best films of auteur cinema can be found in the Forum 09/10 Section, while the films of the Open Space Section will be screened in the outdoor scenery of Teutonic castle moat.
Tofifest starts its warm-up in hot rhythm. The festival "prologue" is will take place on 5 June at the eNeRDe festival club in Toruń, which is the venue for the concert of King Kong, one of the stars of the world reggae scene. eNeRDe is one of the most vital centres of  alternative youth culture in Poland. King Kong is a veteran of digital dancehall scene.
He recorded for many labels, such as Firehouse, Dynamic, Jammy's, Fashion, Massive B, or legendary Bob Marley's Tuff Gong label. He inspired The Fugees who quoted the fragment of his song "Call Mr. Madden" in their biggest hit "Fu-gee-la". KK will be accompanied by Dreadsquad, one of the best reggae producers in Poland, and guests from abroad - Fireclath Sound (Austria). Feel Like Jumping Sound crew will perform as a local support.
You can receive current information about the festival after subscribing for a newsletter at our new website.