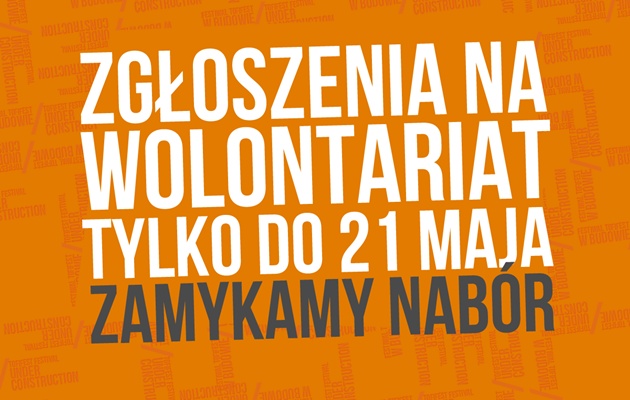 Since the number of volunteers has exceeded our expectations, we would like to inform you that the volunteer recruitment process for the 9th edition of Tofifest will be closed on 21 May.
We invite you to send in your applications since the festival presents a unique opportunity to peer behind the scenes of the film industry, which will involve a lot of fun and will bring profits, while coping with job market challenges. It also provides an excellent opportunity to spend some time in Toruń in an interesting way and to become acquainted with its different and original facet.
All of you who are ready to work help during the festival or support us yet before the event are welcome to apply. You are kindly asked to fill in the application form.
Any questions relating voluntary activities during this year's festival are to be sent to the following e-mail address: wolontariat@tofifest.pl.