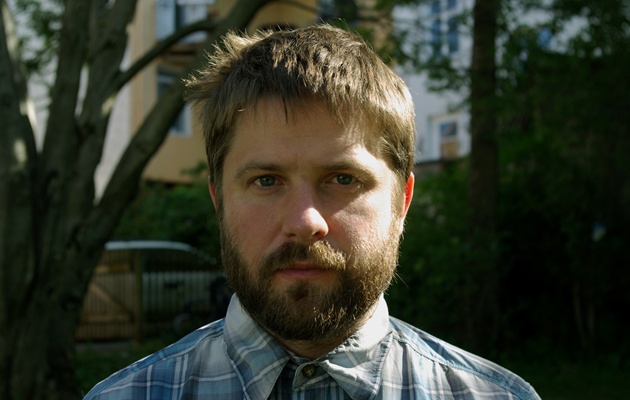 This year's Special Golden Angel for an Outstanding Young European Filmmaker will go to Dagur Kari, an Icelandic filmmaker, during the 9th edition of the IFF Tofifest.

Dagur Kari is an Icelander and one of the most interesting directors of the world's auteur cinema. He has become a recognisable figure, thanks to such films, as: Lost weekend, Dark Horse/Voksne Mennesker, Noi the Albino or The Good Heart.
Dagur Kári was born in Paris, in 1973. His father – Pétur Gunnarsson – is one of the most renowned Icelandic writers. In 1999, the director graduated from the National Film School of Denmark. His diploma film – Lost Weekend – won several international awards (among others, in Brest, Angers, Poitiers, Munich amd Tel Aviv). His successive film, Noi the Albino (2003), has won him international recognition. The film has won, among others, six Icelandic Edda Awards and received numerous other prizes in Edinburgh, Brussels, Rotterdam and Cluj-Napoca. It was awarded with the Krzysztof Kieslowski Award at the IFF in Denver. Noi the Albino is a biter-sweet story of eponymous Noi – a lost and confused teenager – who dreams of escaping the snowy landscapes of depopulated Iceland, which he perceives as own private prison. In 2005, Dagur Kári directed another film – Dark Horse / Voksne mennesker. It is a comedy-drama, full of absurd humour, telling a story of two young people in love, who see the world through rose-tinted glasses. In 2009, Dagur Kári made The Good Heart – his first film in English. It presented a story about a peculiar friendship between a failed suicider and a repulsive owner of a run-down bar. Kári and Orri Jonsson have formed Slowblow – a music band that composed soundtracks to all of his films.
The Golden Angel Award is a brand new award of Tofifest that has been given to the rising stars of the European auteur cinema, since 2010. Last year, it went to Julia Jentsch, a German actress and a winner of the Silver Bear.